Microsoft's digital personal assistant, Cortana, was introduced along with Windows Phone 8.1 to take on Apple's Siri and Google's Google Now. With Bing running on the backend utilizing all of Microsoft's machine learning magic, Cortana was intended to provide a real competitive advantage for Microsoft's smartphone platform. By many accounts, Microsoft succeeded, with Cortana offering some personality and features that neither Siri nor Google Now could replicate.
Flash forward to today, however, and Cortana has become just another cross-platform tool meant to solidify Microsoft's presence on every mobile platform. The company's "cloud-first, mobile-first" and productivity platform strategies demand that Microsoft support iOS and Android along with its own Windows 10 Mobile, else the company risks irrelevance in mobile computing.
Today, Microsoft announced on the Windows blog that Cortana is now available for all of the major platforms, including iOS, Android, and the Cyanogen fork of Android. This isn't a surprise--the company let us know that Cortana would be coming to iOS and Android, along with the Phone Companion app that helps manage iPhones and Android devices with Windows 10 machines. And Cortana has been available on Android for a few months now and as a beta on iPhones for a little over a week.
While Cortana doesn't provide the deep integration with iOS and Android that it provides on Windows phones, such as toggling settings and opening apps, Microsoft's personal digital assistant can still accomplish some interesting things. Reminders that sync across all devices, missed phone notifications with the ability to respond via SMS (on Android devices and a Windows 10 PC version 1511 and later), and travel and package tracking are just a few of the cross-platform features.


The "Hey Cortana" voice activation functionality, which is supported on certain Windows phones, will also work on Cyanogen devices given the deeper integration with that platform. Other custom Cyanogen integrations include toggling networks, powering off a device, and Cortana's Quiet Mode. Cyanogen will receive Cortana later this month.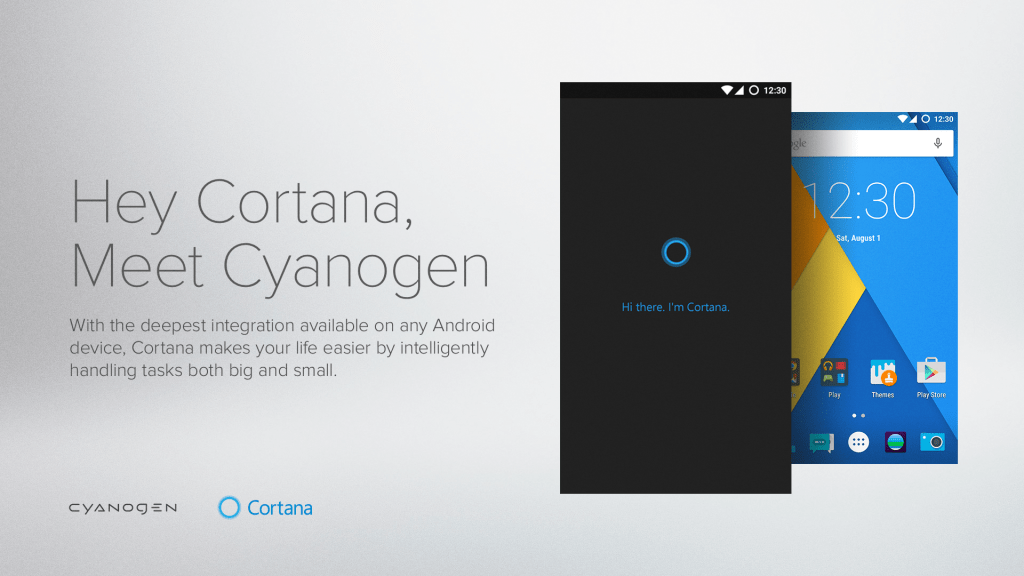 We reported recently that the "Hey Cortana" feature on Android, which works on the Android home screen and when the Cortana app is open, causes issues with Google Now's similar functionality and can cause a device's microphone to fail. And so, Cortana still needs some work.
Nevertheless, this is big news overall. Microsoft recently released their flagship Windows 10 Mobile devices, and rumors abound about an upcoming Surface phone sometime in 2016. But Microsoft remains committed to their cross-platform strategy, and while Cortana remains most powerful on Microsoft's own Windows 10 devices, the personal assistant offers some value on other platforms as well.
Time will tell if this strategy works to keep Microsoft relevant in mobile while the company fleshed out its long-term strategy. In the meantime, check out Cortana on your iPhone or Android device today, and get yourself more closely integrated with your Windows 10 machines. Remember that you can use the Windows 10 Phone Companion app to install Cortana on iPhones, and Android devices on Windows 10 devices.

Share This Post: