We're getting closer and closer to Windows 10 Mobile, with the upcoming launch of the Lumia 950 and 950XL, and an upgrade coming for existing Windows Phones. While we don't have an official launch date from Microsoft for the software, it's expected very soon.
In preparation for the software update side of things, Microsoft has updated its Lumia support pages to get ready for "Lumia with Windows 10". While the pages do not contain any dates or new information, they have been updated to reflect the upcoming operating system: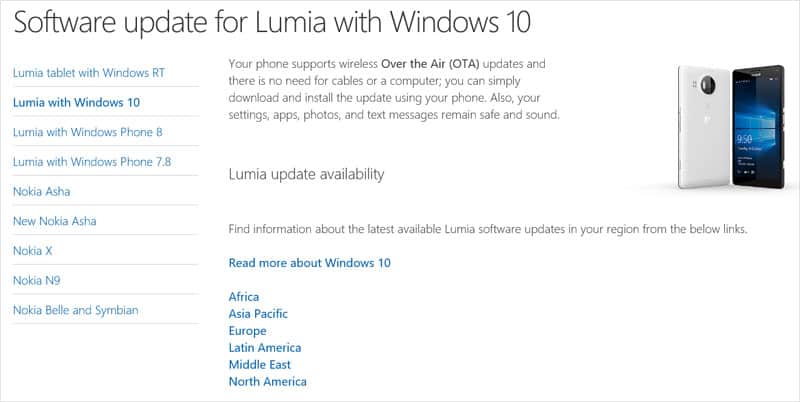 Perhaps the most interesting thing about the updated pages, at least so far, is the use of "Lumia with Windows 10", instead of "Windows 10 Mobile".  Will this naming carry over to other branding?  Will new devices be marketed as "HTC with Windows 10", etc.?  Stay tuned to find out!
Share This Post: