Microsoft opens up preview registrations for upcoming Skype Translator, limited spaces available!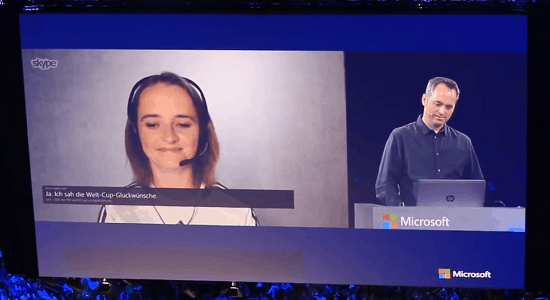 Microsoft has opened up the registration process for testers to preview the new Skype Translator feature, which was demoed earlier this year by Microsoft. For those who don't know what the Skype Translator is, it's a new feature coming to Skype which allows you to chat with people who speak entirely different languages in real time.
The preview is limited, so make sure you register for a spot on the list as soon as possible. The preview is only being conducted on devices running Windows 8.1 or Windows 10 right now, and only a certain amount of languages will be available at first.
There's no ETA on when the preview will begin yet, so stick around for more regarding the Skype Translator. Check out the video below, and click here to begin the sign up process. The video is something very special indeed, real-time translation is a new breakthrough in technology, and it's coming to Skype soon!
Further reading:
Microsoft
,
Skype