Last year, Microsoft offered "Music Deals" throughout the holidays, allowing users with the Music Deals app to download albums and songs at some steep discounts. We haven't seen Music Deals return this year, but today Microsoft is offering something just as good or even better: 10 top albums from 2015, all available free for Windows 10 users.
Getting the albums is easy, if you're in the United States and you are running Windows 10, just click on the albums, choose "Free", and then download the albums or add them to your collection.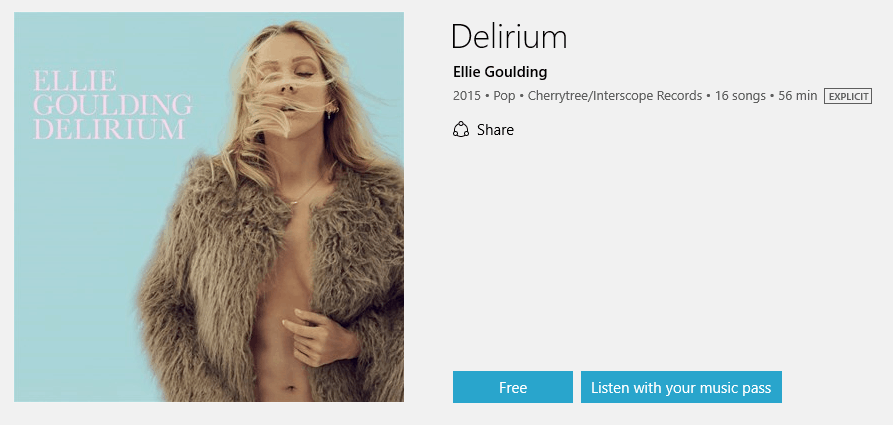 Here's the list of albums with their download links:
James Bay - Chaos and the Calm
Alabama Shakes - Sound & Color
Tame Impala - Currents
Selena Gomez - Revival
Ellie Goulding - Delerium
Alessia Cara - Know It All
Breaking Benjamin - Dark Before Dawn
Jeezy - Church In These Streets
Logic - The Incredible True Story
Big Sean - Dark Sky Paradise
All in all a nice mix of free music just in time for the holidays. You can learn more about the albums on the Windows Experience blog post, or just get to downloading.  Have fun!

Share This Post: