Following the launch of Microsoft's new Surface Laptop in 25 countries, consumers are now able to purchase the first-ever Windows 10 S laptop on the market. This latest version of Windows 10 is meant to bring performance and security improvements to users that are OK with getting all their apps from the Windows Store, but Microsoft will also let all Surface Laptop owners upgrade to Windows 10 Pro for free through the end of the year.
If Microsoft has created a straigthforward upgrade process from Windows 10 S to Windows 10 Pro (it's all done through the Windows Store), it wasn't clear yet if doing the reverse would also be possible. On the official Windows 10 S FAQ, Microsoft stated that "switching to Pro is one-way" and that consumers wouldn't be able to go back to Windows 10 S.
But as it turns out, Surface Laptop owners will have full control over their machines and be able to revert to Windows 10 S from Windows 10 Pro if they want to (via MSPoweruser). This is now possible by using the freshly released recovery image of Windows 10 S version 1703, which is now available to download on this support page.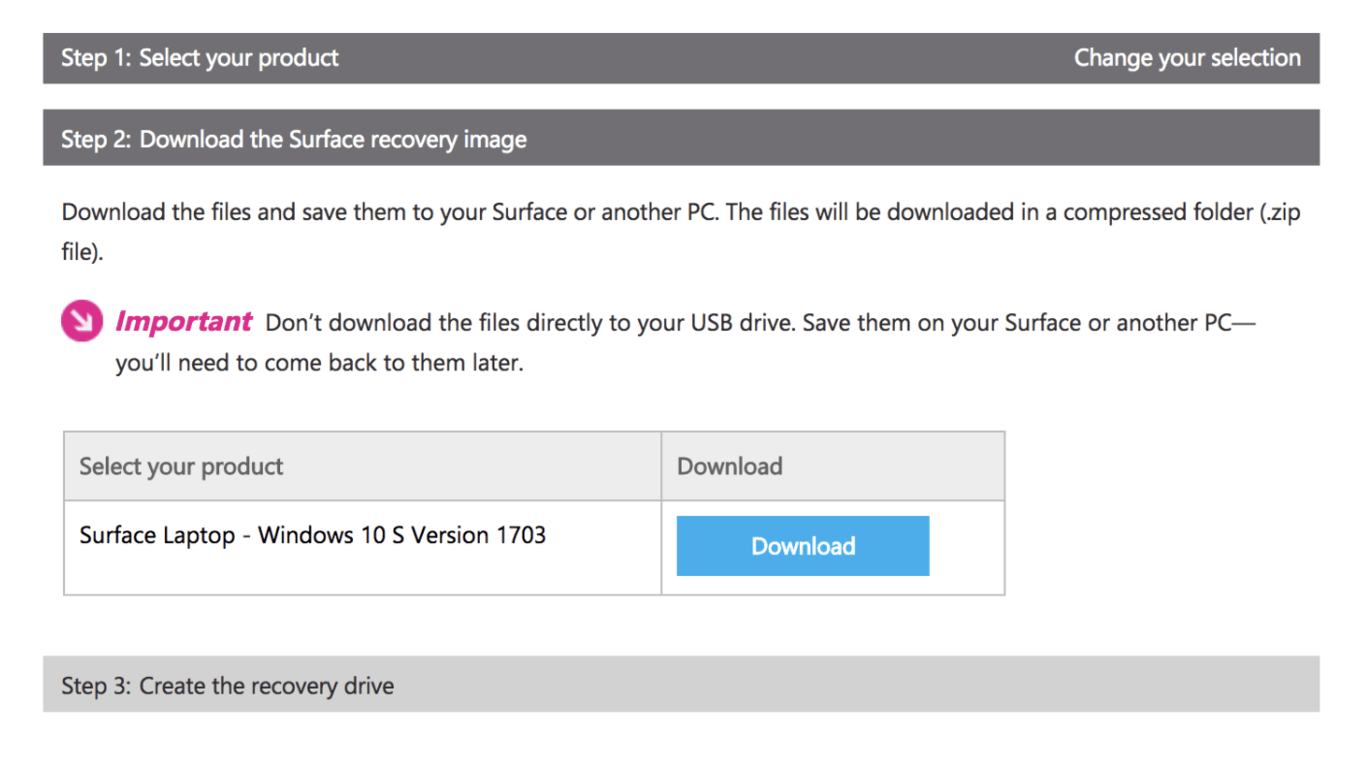 Using this recovery image to revert your Surface Laptop to Windows 10 S will delete all your personal data, so make sure to make a backup before proceeding. Obviously, you'll still be able to upgrade to Windows 10 Pro if you change your mind at some point.
Share This Post: