Microsoft news recap is a weekly feature highlighting the top Microsoft news stories of the past week. Sit back, grab some coffee, and enjoy the read!
Microsoft becomes the 5th biggest maker of PC hardware
Microsoft, for the first time, has become one of the top five PC manufacturers in the United States, according to Gartner. The company holds 4.1% of the PC market.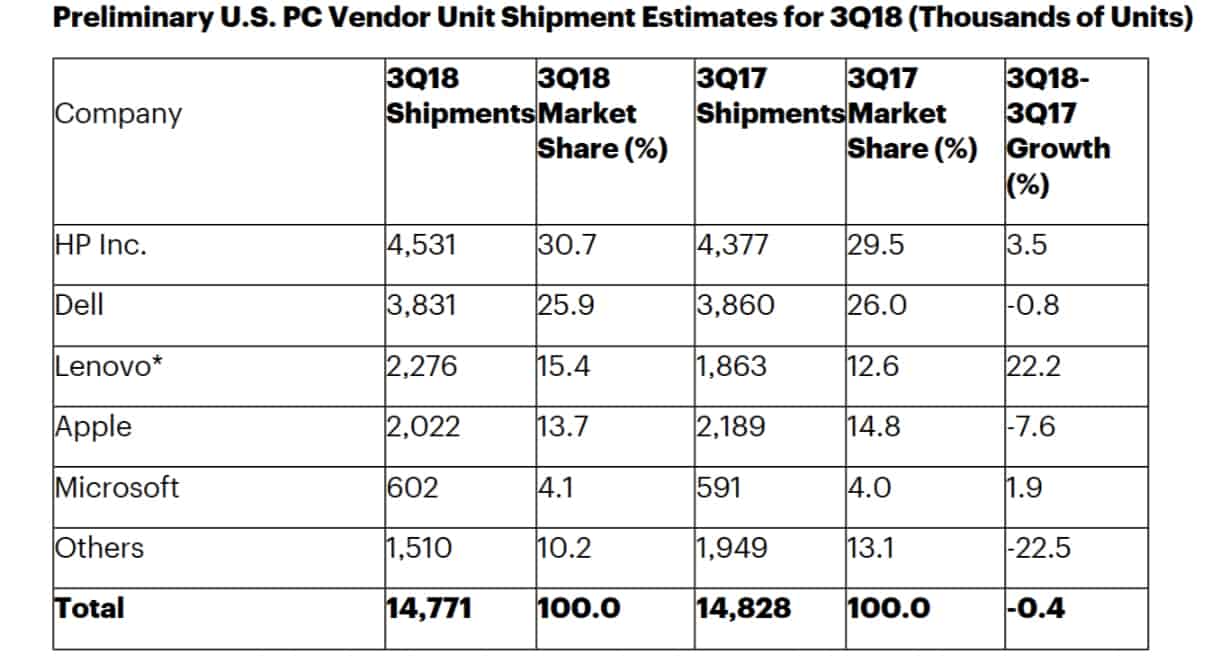 Microsoft re-opens sign-ups for Office Insider apps on iOS
Users of iOS devices, such as iPhone and iPad, can now sign-up for the Officer Insider apps again. Sign-ups were originally closed as Microsoft had hit the 10,000 TestFlight user limit of 10,000. Using a new feature released by Apple, you can sign up for the apps using the links below:
Sign-ups for #OfficeInsiders on iOS are open again! If you wanna get your hands on the latest features, you can get Testflight betas here:

Word: https://t.co/ultezJ9isM
Excel: https://t.co/yZR2ksx0CQ
PowerPoint: https://t.co/to9kzZ25qj
OneNote: https://t.co/q9DB9uZAAL #office365

— Akshay?Bakshi (@AgentAkki) October 11, 2018
Another Microsoft reorg reportedly moves Cortana into Office
Surprise! Microsoft is apparently planning another reorganisation, in which it is said to move Cortana into the Office division.
LinkedIn launches new Talent Hub feature for easier hiring
LinkedIn has launched a new tool, Talent Hub, that creates a seamless processing of sourcing, managing, and hiring from within LinkedIn, while providing visibility into the complete hiring experience.
That's it for this week. We'll be back next week with more Microsoft news.
Share This Post: