Slack is one of the hottest enterprise apps right now with 2.3 million daily users — of which nearly 700,000 pay — and the potential to grow to many more.
By offering a very specific set of features, the app has embedded itself in the lives of workers as diverse as developers, journalists, and schools, becoming a resource that is used every hour of every day.
All of these users have come by word-of-mouth as Slack, which is valued at around $3 billion, hasn't done any advertising. (It is, however, backed by some of Silicon Valley's biggest venture capitalists.)
According to TechCrunch, several Microsoft executives were interested in buying Slack for $8 billion — a figure that is roughly double its current valuation — but the campaign failed to find support with CEO Satya Nadella and co-founder Bill Gates.
Instead of acquiring Slack, the company is going to focus on Skype, the service it bought for $8.5 billion in 2011.
But was passing up on making an offer for Slack a bad idea, given that Microsoft is in a period of expansion and realignment?
Arguably, yes. The battle in the enterprise world that is happening right now is, by and large, about older companies — like Microsoft, IBM, and Oracle — against upstarts, like Amazon, Box, and Slack, who attract smaller companies that have the potential to grow.
[pullquote align="full" cite="" link="" color="" class="" size=""]Owning a new, buzzy company like Slack could boost Microsoft's relationships with startups, small businesses[/pullquote]
Owning a new, buzzy company like Slack could boost Microsoft's relationships with startups, small businesses, and one-man teams in one go. As it stands, Microsoft has very strong relationships with established, thousand-plus-person companies and building relations is likely a target.
This may not look like a problem — who wouldn't want a contract with a 10,000 person company? — but it means that Microsoft could miss out on the next $10 billion startup, which would have used its services since the beginning.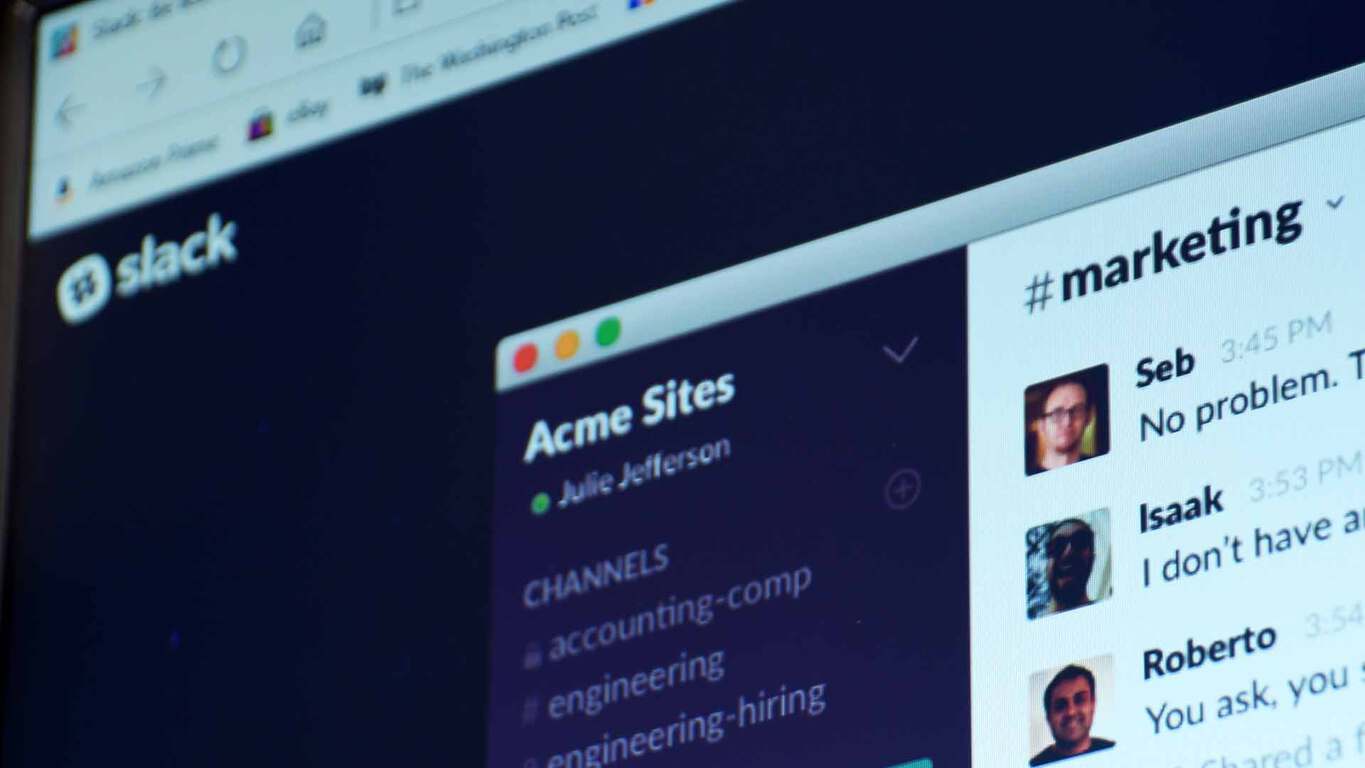 Amazon, which has its Web Services platform, is catering to these users currently — and with great success. AWS is, as it stands, leading in the software services world and Microsoft is playing catchup. Companies like Netflix, Instagram, and Spotify all make use of AWS.
Slack is nowhere near the same scale as AWS — which, analysts estimate, is bringing in billions every quarter, most of which is profit — but it represents a similar threat to Microsoft's business and, more importantly, future businesses.
As analysts have noted, Microsoft needs to start leveraging its other software services into deals with its existing clients. The company has been successful at this under Nadella, but acquiring companies it can then bundle — like Slack — would be a big boost to its current portfolio.
However, there are several reasons that Microsoft's top executives could have shied away from a big, high-profile acquisition. The first, and arguably most obvious, is the last big acquisition Microsoft made: Nokia.
The deal for Nokia, put together by Steve Ballmer and Stephen Elop, will likely go down in corporate history as one of the strangest — from Microsoft's perspective, at least — and most disastrous.
Skype was also a big acquisition — around $8.5 billion — which helps explain why the company would want to expand what it has, both in terms of features and brand. It remains unclear whether Skype would be the first choice of developers, journalists, and anyone else who currently uses Slack, however.
Under Nadella, Microsoft has not shied away from acquiring companies, but many of them are smaller with fewer employees to integrate into the team.
Slack is not a big company — it has under 500 employees worldwide — but the $8 billion figure gives it outsized significance and this is probably something Microsoft wants to avoid, especially as it tries to turn its core business into something else.
This shift, which likely occupies a lot of the mindshare of the top Microsoft management, likely doesn't make it favourable for shareholders to approve big acquisitions that do not add much value to the company as it is. Slack, while popular, still has a long way to go before it hits 30 or 40 million users, for example.
As Windows goes free, Microsoft is also potentially opening itself up to problems: An over-reliance on its other businesses, for example, is something the company would want to avoid and Slack would not change this.
There is, of course, the case to be made that acquiring Slack would be a bold move for Microsoft, which has lost some mindshare among the broader consumer consciousness over the past few years. Communications is a hot sector, especially after Facebook put down $19 billion to buy WhatsApp, which now has over one billion users, and it may be prudent for Microsoft to get into it.
Slack isn't likely to scale to WhatsApp's size, of course, but Microsoft is not a company that is interested in getting one billion non-paying customers onboard. Instead, it would want to focus on subscriptions to its services — like Office 365 — which offer revenue well into the future.
The decision not to acquire Slack — or, at the very least, make an offer — could turn out to be a mistake by Microsoft management. Windows 10 is fast becoming a success, but adding other companies and services to its roster would do no harm.
Share This Post: