Microsoft unveiled its brand new Surface Pro in Shanghai yesterday, which like the recently announced Surface Laptop won't feature any USB-C ports. While this decision seems a bit conservative in 2017, GM of Surface Engineering Pete Kyriacou recently explained that USB-C isn't exactly ready for mainstream yet.
To be fair, Microsoft probably has a point: the new universal port can be confusing to consumers, as all USB-C ports you find today on PCs or phones don't have the same capabilities: not all of them support Thunderbolt 3, a different and faster protocol than USB 3.1. Not all of them also support charging. In addition, USB-C cables also have different capabilities, just like HDMI cables. That's why Microsoft is sticking with full-size USB ports and its proprietary Surface Connect port for now, even though the company announced its own USB-C dongle yesterday.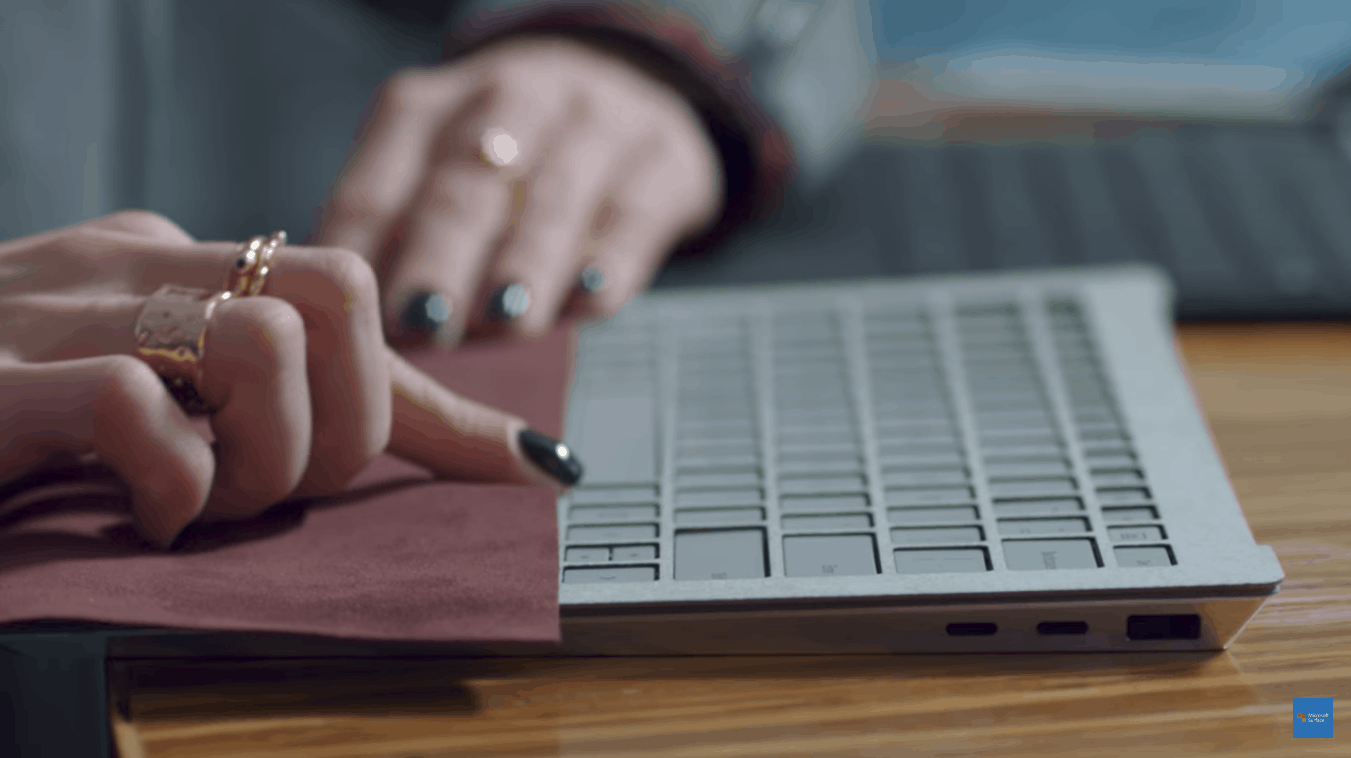 Other PC manufacturers have a more forward-looking approach, and USB-C ports are pretty much present on all premium Windows 10 laptops these days. Intel, which created the Thunderbolt interface in tandem with Apple has also become a big supporter of USB-C, leveraging the new reversible port to create the Thunderbolt 3 protocol. And today, the founder announced new initiatives to drive USB-C adoption in the PC industry.
First of all, the company will integrate the Thunderbolt 3 protocol (which uses USB-C ports, remember) into future Intel CPUs. "Designs based on Intel's integrated Thunderbolt 3 solution require less board space and reduce power by removing the discrete component needed for existing systems with Thunderbolt 3," explained the company in a blog post.
Additionally, the founder will make Thunderbolt 3 royalty-free next year. "Releasing the Thunderbolt protocol specification in this manner is expected to greatly increase Thunderbolt adoption by encouraging third-party chip makers to build Thunderbolt-compatible chips," the blog post noted.
Roanne Sones, general manager, Strategy and Ecosystem for Windows and Devices at Microsoft applauded Intel's decision, which means that USB-C ports that support Thunderbolt 3 could soon become the standard:
Microsoft and Intel are working together to enable Thunderbolt 3 on Windows PCs to deliver on the 'if it fits, it works' potential of USB-C. The Windows 10 Creators Update enhanced plug-and-play support for Thunderbolt 3 devices, with additional enhancements planned for future OS releases.
Any efforts to make USB-C a less fragmented solution is good, and it seems that Intel is making the right thing to make sure that all USB-C ports support Thunderbolt 3 in the near future. Once we're there, consumers will no longer have to wonder if the USB-C ports on their PCs are crippled or not. Last but not least, the integration of the Thunderbolt 3 protocol into future Intel CPUs also means that PC manufacturers can create thinner laptops with only Thunderbolt 3 ports.
Share This Post: