Microsoft has officially announced two new feature phones, the Nokia 230 and the Nokia 230 dual-SIM for users looking for an extremely cheap spare phone. You cannot compare the handsets with today's smartphones, but these new handsets do look quite attractive, thanks to their aluminium back cover and a polycarbonate frame.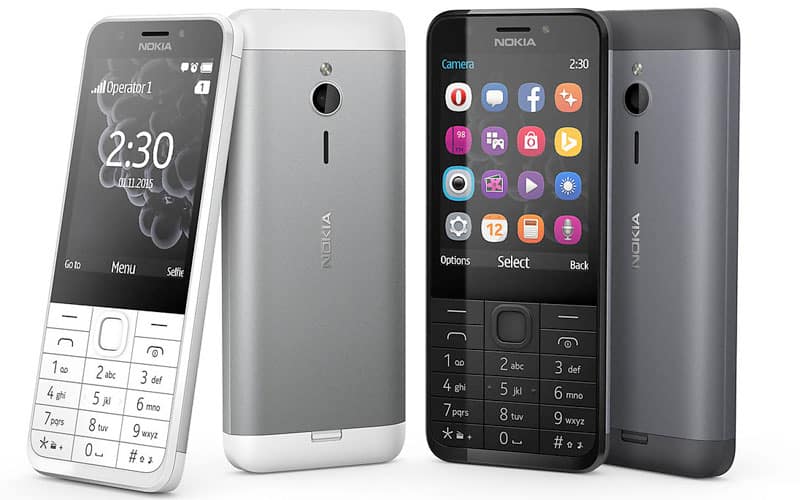 Both handsets are equipped with a 2.8-inch QVGA boasting a resolution of 240 by 320 pixels, 16MB of RAM, 2MP front and rear camera with LED flash on both sides and runs Series 30+ OS, an operating system Microsoft continues to use on its feature phones. There's no internal storage present on the handset, but users looking to store some photos and other media content on the handset can add a microSD card of up to 32GB. Secondly, the specifications are good enough to run the basic apps such as Opera Mini, MSN weather, etc.
The devices also ship with a torch light as well as an FM radio to listen to news and your favourite channels while you're on the move. As for the most important feature, the Nokia 230 can offer users with a standby battery time 27 days as well as 23 hours talk time on 2G. For the dual-SIM version, it offers users with a standby battery time of 22 days with the maximum talk time of around 23 hours. It's also worth mentioning that the real world usage may vary, but rest assured, they will offer users with a solid battery timing.
The feature phones will hit retail in India, Asia and the Middle East in December carrying a cheap $55 price tag. More markets are also expected to get the phones sometime next year.
Share This Post: