Earlier this month, Microsoft unveiled Project xCloud, a new game streaming service that will bring Xbox gaming to tablets and phones next year. As part of the ambitious project, the company is developing a "new touch input overlay" that will allow mobile gamers to play Xbox games without an Xbox controller, and you can briefly see it working on a tablet in the video below.
Microsoft definitely deserves credit for trying to transpose the Xbox controller on a touch interface, but for many gamers, touch controls will always be inferior to having a real controller. Nintendo really nailed mobile controllers with its detachable Joy-Cons for the Nintendo Switch, and a new Microsoft Research paper published earlier this month reveals that Microsoft has been exploring a similar solution:
The success of the Switch is testament to the value of mobile gaming with physical controls. A number of cheaper products allow a smartphone to be clipped into or onto a modified handheld gaming controller; these include the ION iCade mobile, the GameCase, the GameVice and products from Moga. However, the fixed form of these accessories means they are bulky and inflexible.
The full document seems to be unavailable as of this writing, but Windows Central has a summmary the most important details. As you can see in the different images below, the prototype that Microsoft has built has three different parts:
Two controller pieces that have triggers and bumpers on the back
Three different slide-in grips to make the two controller pieces look and feel like a real Xbox controller
A USB dock for charging the two halves of the controller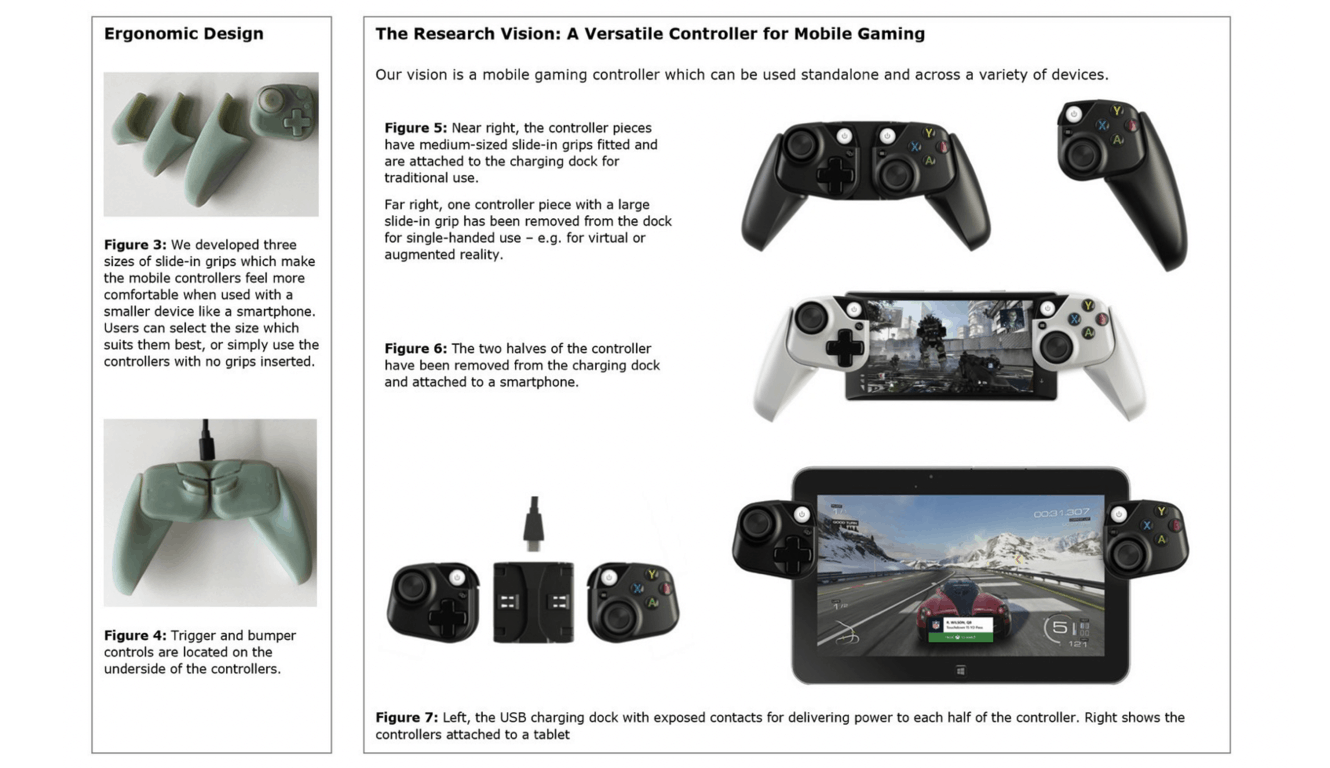 Microsoft explained in the research paper that it has 3D-printed the prototype controller out of foam, but as of today this remains a "speculative research exploration" that may never turn into a real product. We can't wait to see how Project xCloud works on mobile devices, but Microsoft building its own mobile controller could really help making Xbox gaming a reality on smartphones and tablets.
Share This Post: