The Windows 10 Creators Update came with a lot of features in the forefront like Paint 3D, the Windows Game Bar, and more. But one thing the people over at Microsoft seem to be proudest of today is the under-the-hood changes to their favorite browser, Microsoft Edge.
Today, the Edge Team released a rather technical and excited post about what makes Microsoft Edge 15 unique. "Several years ago, we began a long journey to update to a modern DOM 'tree'," the geeks over at Microsoft admitted.
What is a DOM? The Document Object Model a core API  that acts as a branched out connectivity structure for HTML and XML nodes. Thus called a DOM tree. In the past, browsers were built as glorified document viewers. But for Edge, Microsoft wanted to bring the browser into a more modernized and gif-populated experience. Introduced two years ago as an experimental browser called "Project Spartan", the Edge Team have been tweaking the DOM's core tree.
Released in the Windows 10 Creators Update, this new and improved DOM tree is already making marks by dropping from 28% reliability issues to only 10%. Using Speedometer, Edge has continued to improve through its releases even managing to decrease time by 35% compared to last version's 30%. "We know that Microsoft Edge is not yet the fastest on the Speedometer benchmark," the team admitted, claiming that they will continue to improve the scores for the pet project.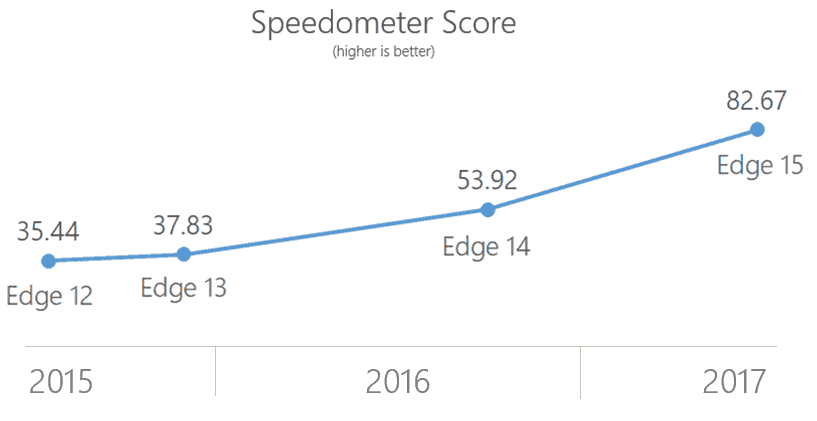 You can read all the technical details about the history of the DOM tree as well as its development for Microsoft Edge on the full blog post.
Share This Post: