The built-in password manager in Microsoft Edge is getting a new update that should help users stay protected online. As spotted by Reddit user u/Leopeva64-2, the improved password manager is now available as a preview feature to Edge Insiders in the latest Canary channel build (92.0.895.0 or higher).
The company has recently added a new feature to its Microsoft Edge Insider roadmap to indicate that the browser will soon warn users about weak or reused passwords. "Beginning in Microsoft Edge v.91, we will give feedback to you on which of your passwords are weak and/or reused across accounts. This will allow you to stay informed about your security on the web," Microsoft explained on the roadmap.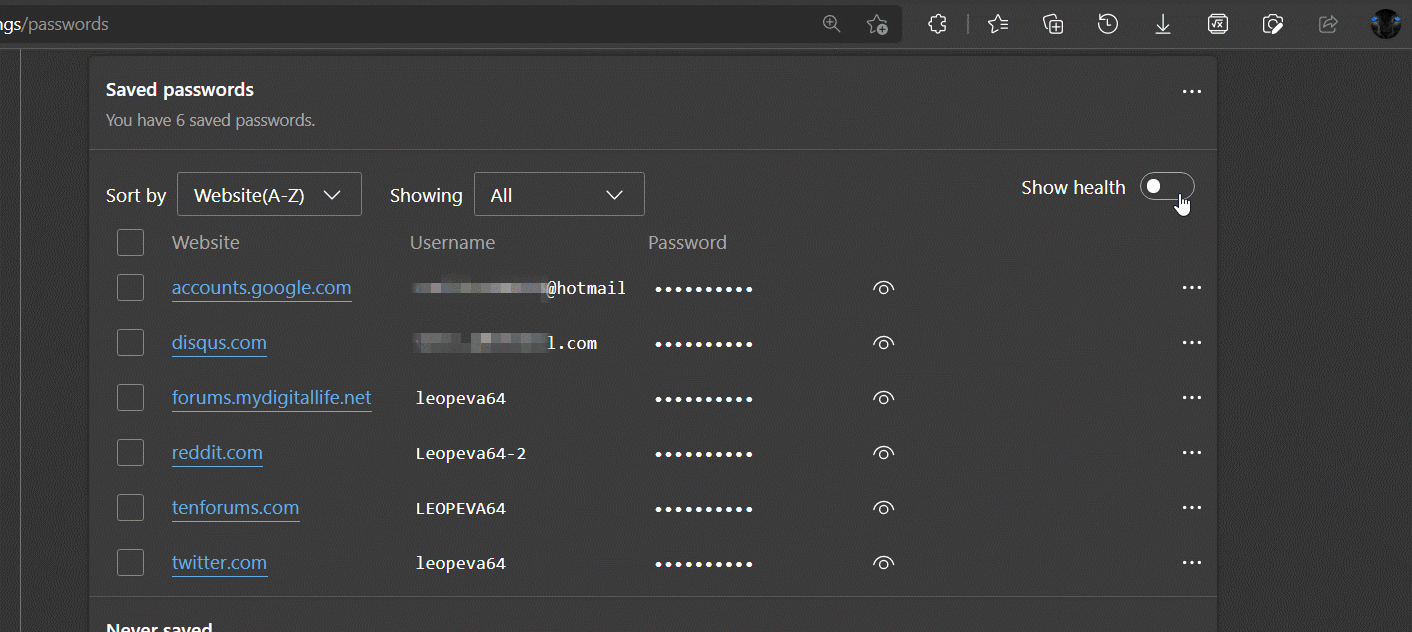 Interestingly, Microsoft Edge users will now see a new "Password Health column" beside their saved passwords, which allows them to quickly glance at the health of all passwords and take appropriate actions. It contains a health bar that informs users if their password is weak or reused across multiple sites and apps. The Password Health column also shows an alert if the password has been leaked in a data breach.
The password manager in Edge is also adding new password sorting options. This means that Edge users will now be able to sort the passwords alphabetically or based on their health. They can use the filter options to display only reused, leaked, or weak passwords.
In addition to the new password protection capabilities, Microsoft Edge is expanding the dictionary tool to allow users to look up definitions while reading a webpage. Users will be able to enable this feature by heading to Settings >> Appearance and turning on the "Show mini menu when selecting text" toggle button.
The Edge Insider team started testing a similar functionality back in March this year, but it was only limited to PDF documents at that time. As of this writing, the dictionary tool is gradually is rolling out to select Edge Insiders, and it's not available for everyone just yet.