The latest beta update for Microsoft's Edge browser on Android is bringing the ability to sync favorites with the new Chromium-based Edge Insider browser on Windows 10 (via Windows Central). Until now, the Microsoft Edge Insider channels on Windows 10 were only capable of syncing favorites between PCs where the new browser is installed, and adding the Android version of Microsoft Edge is a first step in Microsoft's plan to extend syncing across more devices.
If you want to test syncing favorites from the Edge Insider channels on your Android phone, be aware that doing so will stop all syncing with Edge UWP on Windows 10, including passwords and your browsing history. That probably won't be an issue if you no longer use the existing version of Microsoft Edge, but Microsoft does plan to let its new Edge Insider browser sync open tabs, passwords and more across devices in the near future.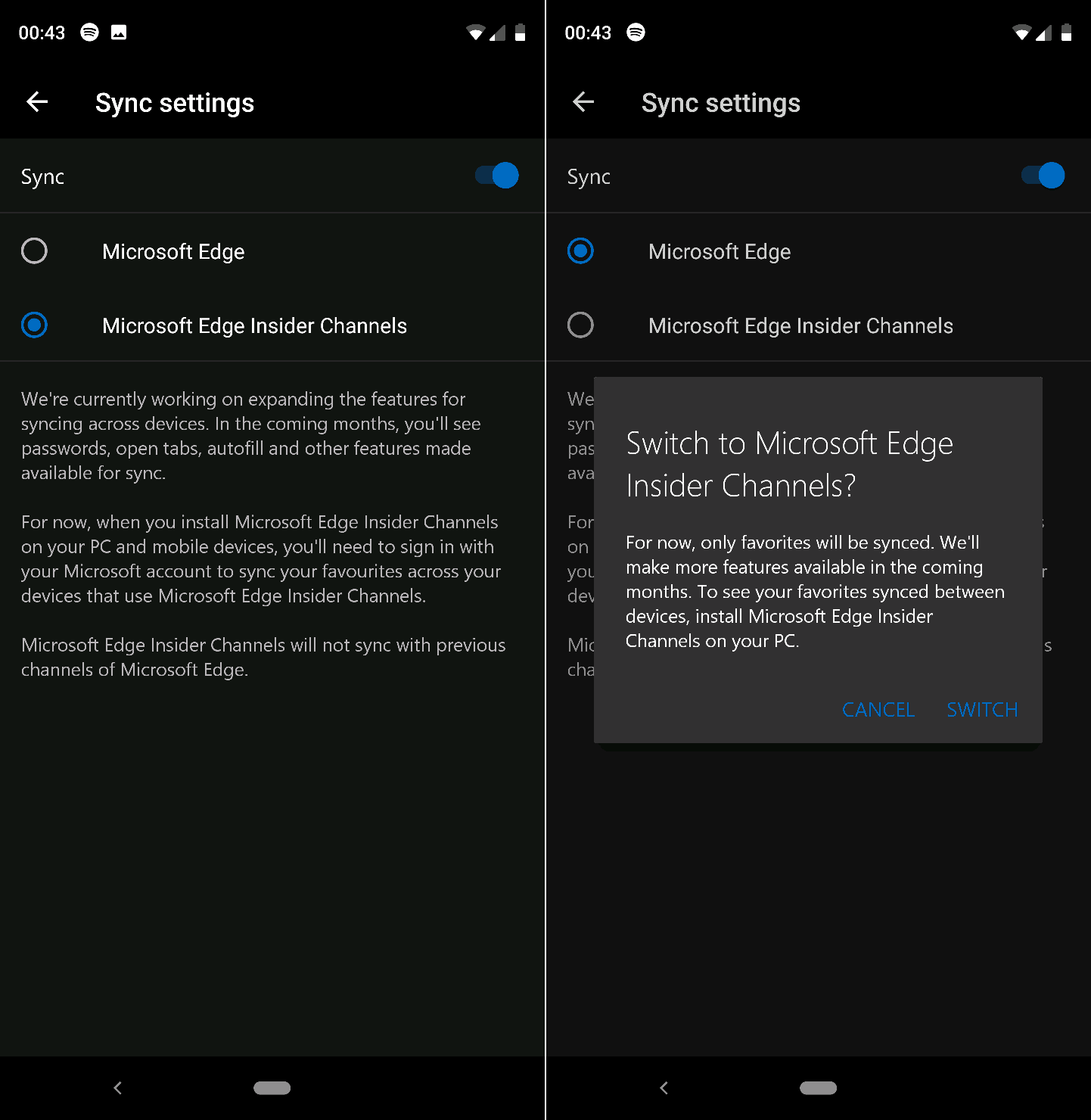 We've entered an interesting transition period where Microsoft is rebuilding its sync engine for the new Chromium-based versions of Edge, and it's worth a reminder that the Android version of Edge is also based on the Chromium open-source project. The iOS version is based on WebKit, as Apple doesn't allow third-party browsers on iOS to use other rendering engines. Still, it shouldn't be long before the Chromium-based Edge Insider browser on Windows 10 can also sync content with the iOS version of Edge.
Share This Post: