Microsoft is increasing its internal carbon fee to $15 per metric ton for all energy the company uses from carbon emissions. The company says this is part of several steps as part of its commitment to reduce its carbon footprint by as much as 75 percent by the year 2030.
The company created this fee back in 2012, and the increase will be used to maintain its carbon neutrality and further invest in sustainability solutions for "every part of [its] business and technology to work for sustainable outcomes," according to Microsoft president Brad Smith. The company will also make additional strides to reach its goal, including removing fossil fuels from its new buildings that are still under construction, eventually making for completely carbon-free energy for the entire campus.
Furthermore, the Redmond giant is also making advancements in its AI for Earth program and will continue to work on bringing new APIs and applications for those working on sustainability issues. It will continue to host the petabytes worth of aerial and other data science information on its Azure servers available in the cloud.
Microsoft will also work with other companies in developing and deploying AI solutions to help improve their growth with sustainability as a core focus. As per the tech giant's commissioned report from Pricewaterhouse Coopers UK (PwC UK), introducing AI in only a handful of additional sectors has the potential to increase the world's GDP by as much a 4.4 percent, and could also decrease greenhouse gas emissions by four percent.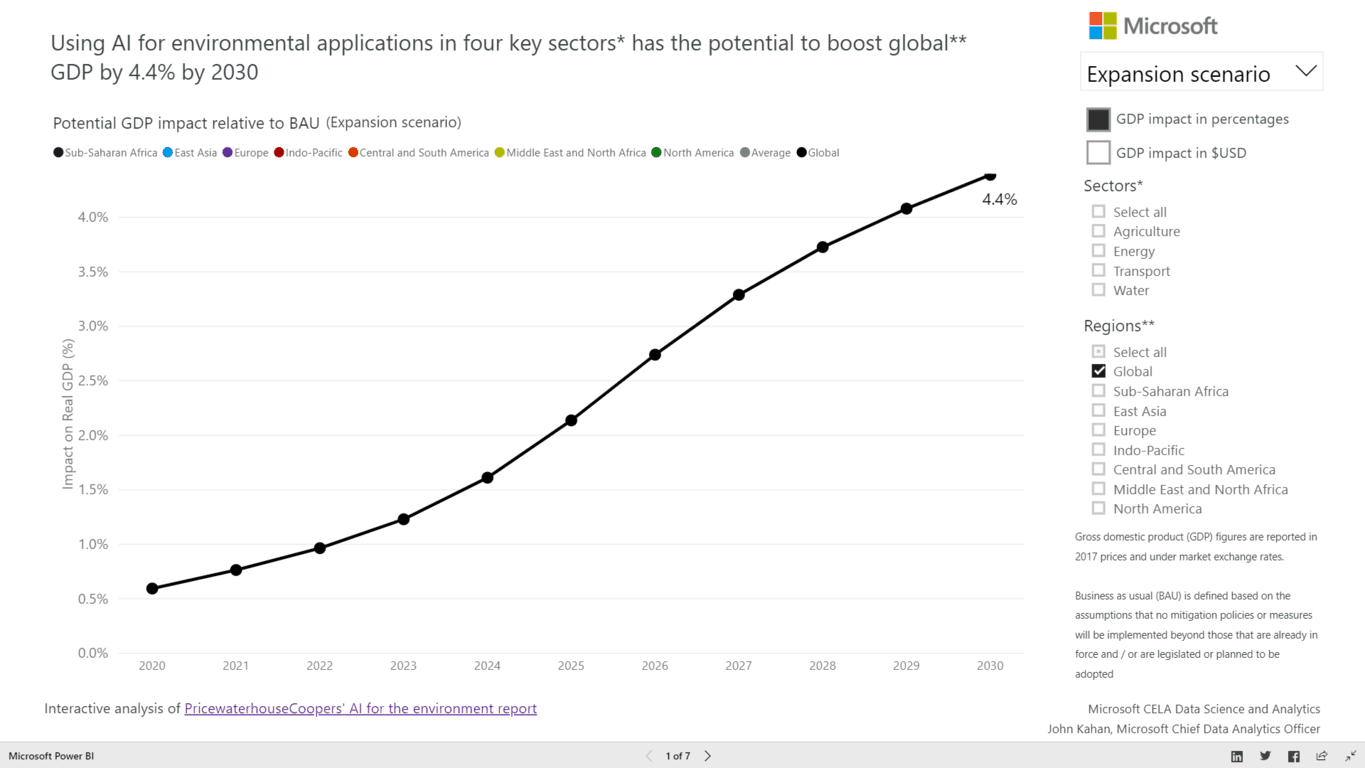 Lastly, Microsoft is also joining the Climate Leadership Council, a business-founded international policy institute, in an effort to promote a new national carbon pricing approach. The company continues to advocate for changes in carbon pricing to help lower emissions "in an economically sound way."
Share This Post: