Microsoft has finally revealed all the new features coming in the next Xbox One system update coming next month. The company has already shipped a series of first 1905 Preview builds to Xbox Insiders on the Alpha ring, but so far the only new feature was better alphabetical sorting in My Games and Apps.
In case you missed it, The Message Requests feature for Xbox Live messages that the Xbox team tested ahead of the release of the 1904 update didn't make it to the public release. This feature will separate Xbox Live messages sent by your friends from other messages sent by strangers. This feature will actually ship in the 1905 update, though you can already test it in the latest version of the Windows 10 Game Bar.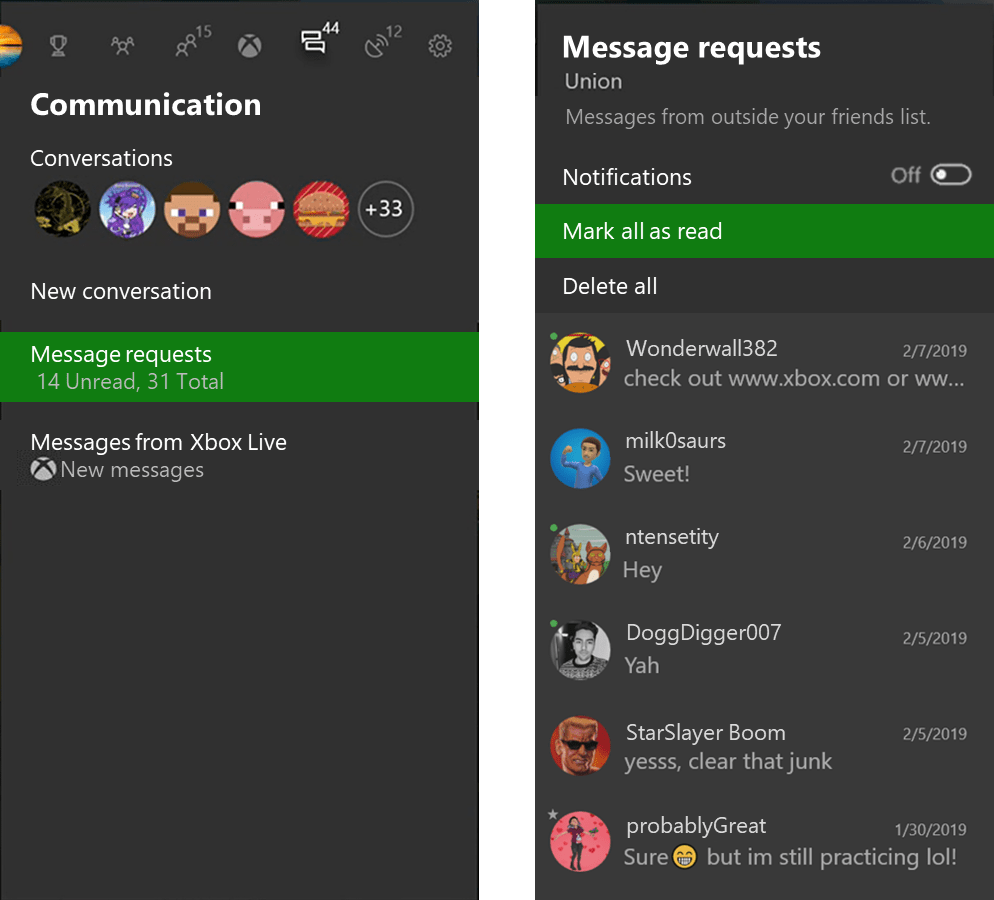 In addition to the improved Messaging experience, the Xbox One 1905 update will also revamp the Friends list with new console, PC and mobile icons to show where your friends are a playing. "These icons will only appear for the platforms you are not currently viewing the friends list on, i.e. if you pull up your friends list on an Xbox One, you won't see an icon for friends also playing on Xbox One, but you will see icons for other platforms your friends are currently playing on," the Xbox team explained.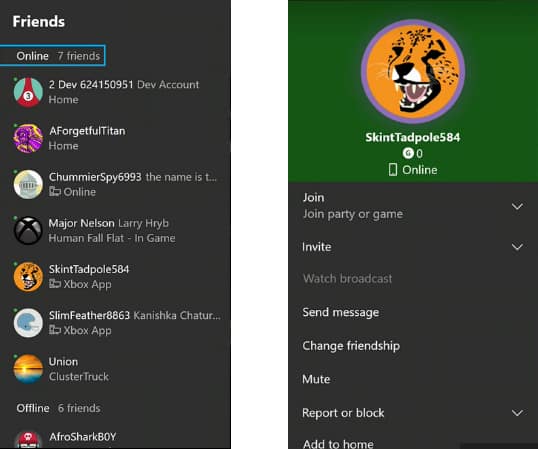 With over 100 Xbox One and Xbox 360 games in the Xbox Game Pass catalog, it's not really easy to keep track of the games you're planning to play in the near future. That's why the Xbox One 1905 Update will introduce a "Play Later" feature, which will allow Game Pass subscribers to add any games in the catalog to a list that will also be accessible from the Xbox Game Pass mobile app, with the option to initiate the download with a single tap.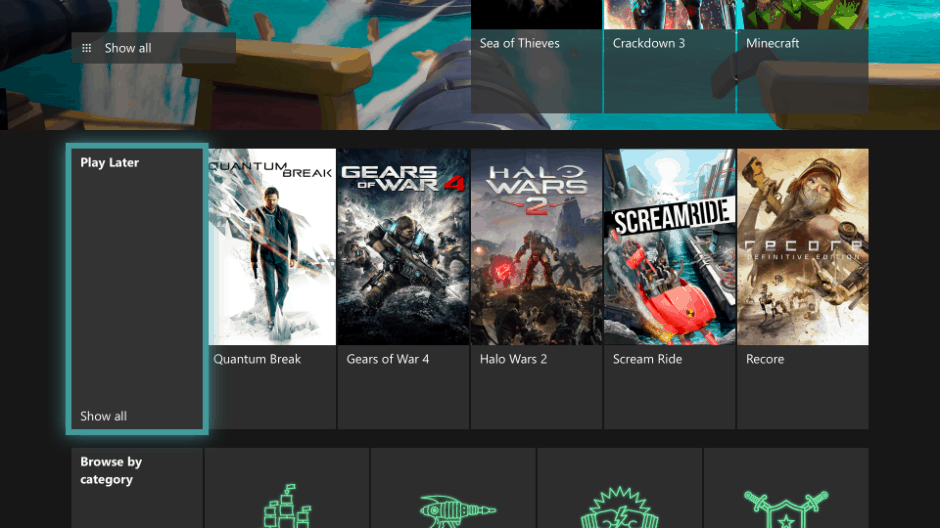 The Xbox team said today that the first set of new features coming in the 1905 update will start rolling out to both Xbox Insiders on the Alpha Skip Ahead and Alpha rings tomorrow. As a reminder, Skip Ahead Insiders are already testing the Xbox One 1910 update coming later this fall, but early 1910 builds didn't bring any new features so far. As usual, Microsoft also plans to test some experimental features with a subset of Xbox Insiders, though the company didn't share any speficics today.
Share This Post: