As the ongoing COVID-19 pandemic has led to the closure of many public places across the world, Microsoft has done something special to celebrate Black History Month in the US this month. First of all, the company has created the Legacy Project, a curated virtual museum highlighting black changemakers and their contributions to modern-day American history.
The virtual Legacy Museum features several prominent black personalities including Cynthia Marshall, the first black female CEO of the NBA, or Amani Johnson, the youngest elected official in Southfield, Michigan history. You may also spot John W. Thompson, the first African American Board Chairman at Microsoft in the "Black Boss Moves" section of the virtual museum.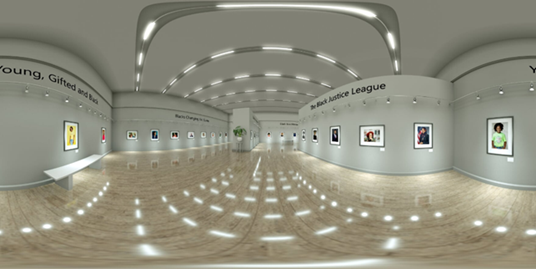 This month, Microsoft is also inviting students to participate in a series of virtual tours of 13 national museums and cultural institutions including The GRAMMY Museum and Freedom Rides Museum. The immersive experiences will allow students to go back in time and walk virtually with Martin Luther King, or see the exploits of black sports personalities such as Jackie Robinson and Muhammad Ali.
This immersive Black History Month experience is free for K-12 students and schools who registered for the program, and you can learn more on this page.
Share This Post: