The devices from Microsoft's hardware event are finally trickling out as more Surface tablets, and Surface Books land in the hands of eager customers. While details surrounding the Lumia handsets still appear to be a bit sparse, there are several sites taking pre-orders for the handsets. In similar news, the Microsoft Band 2 is also making it ways to more retailers.
While most customers in the US can either pre-order Microsoft's latest fitness tracker from the company's online site or from one of several national store locations and partnering retailers such as Best Buy, finding the Band in international regions can prove to be a bit more challenging. Fortunately, Argos in the UK will be offering eager Microsoft Band 2 customers an alternative shopping destination as well as varied purchasing options. For interested shoppers, Argos is a British catalogue retailer operating in the United Kingdom and Ireland.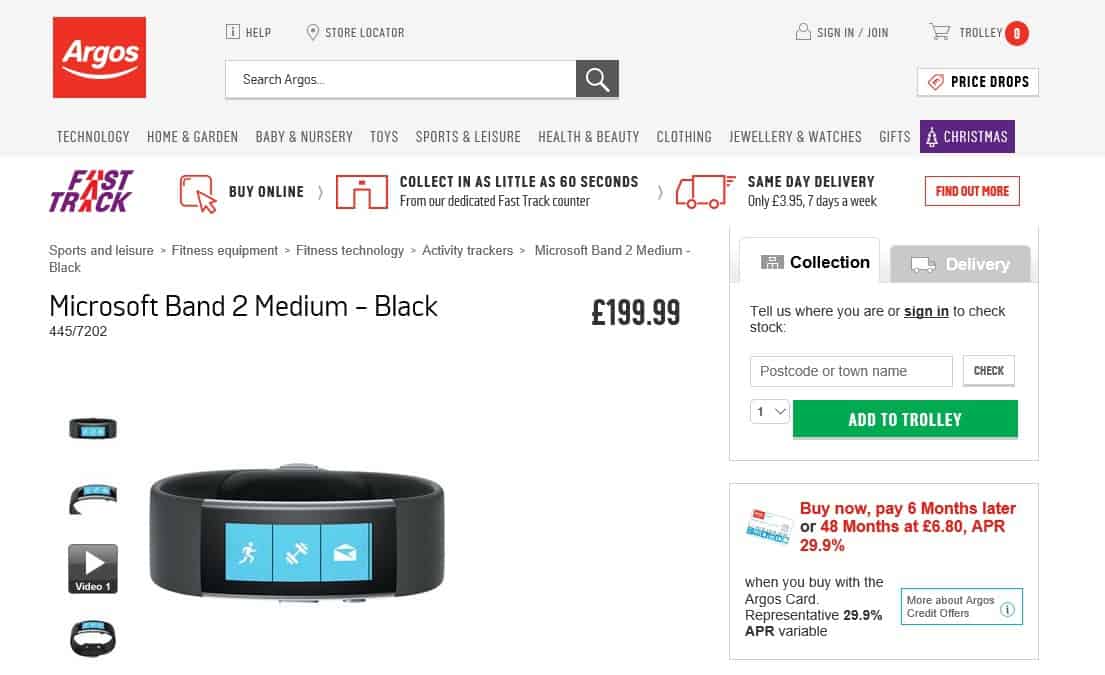 The Argos site has several Microsoft Band 2 options listed for £199.99. Customers can also use an Argos Card to buy now, and pay 6 months later or stretch the purchase over 48 months at £6.80, APR 29.9%.
Microsoft may have had limited expectations for the first iteration of the Microsoft Band, but it looks like they're attempting to get the band to more people this time around.
Thank you Nicholas for the tip!
Share This Post: