As the gaming world prepares for the next biggest title to hit consoles with Electronic Arts Destiny-like successor, Anthem, Microsoft is seizing an opportunity to push a couple of more Xbox One S off the shelves with a new tie-in.
Along with a full-game download of Anthem Legion of Dawn Edition (which includes four legendary armor packs, a legendary weapon, and more), the Xbox One S Anthem Bundle includes an Xbox One S console with a 1TB hard drive, an Xbox Wireless Controller and 1-month trials to EA Access, Xbox Game Pass and Xbox Live Gold.
The Xbox One S Anthem bundle will available for purchase on February 22, 2019, the same day as the release of the game across digital and retail stores.
However, eager fans can pre-order the bundle from their nearest Microsoft Store (if in the US) or online at Xbox.com for anyone not fortunate enough to have a local store within distance. Other retail outlets such as Gamestop should also have pre-orders available for purchase.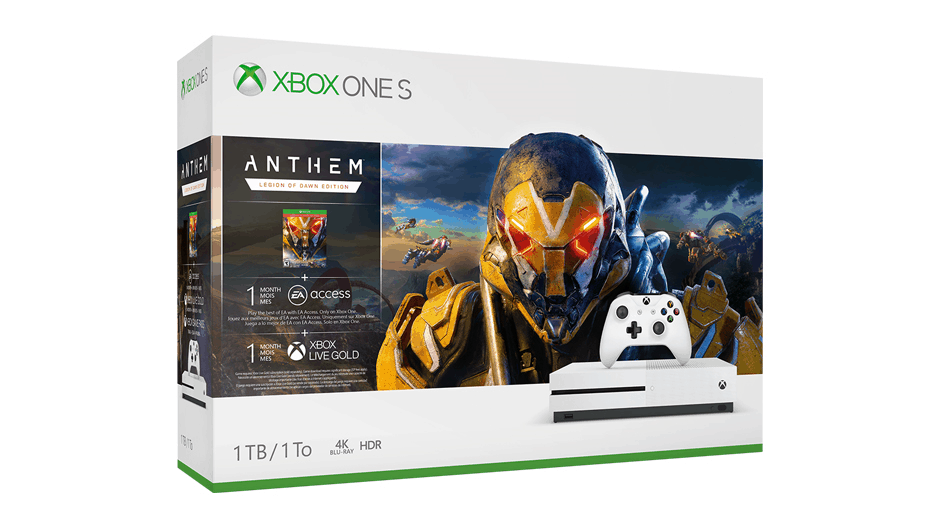 Just a few days ago, Microsoft reported that it had one of its best gaming quarters yet as digital services revenue increased due in part to more people signing up for Xbox Live, Game Pass and in-game purchases from behemoth franchises such as Fortnite.
However, Microsoft also reported a quarter where hardware revenue saw a slight decline and offering a new bundle alongside the hotly anticipated Anthem game might go a long way inflating those numbers for next quarter.
Share This Post: