Microsoft and SAP India have launched a joint skilling program, TechSaksham, for empowering young women students from underserved communities to build careers in technology. With an aim to build digital equity, the collaborative, pan-India initiative will look at skilling 62,000 women students in artificial intelligence, cloud computing, web design, and digital marketing.
The program will partner with the AICTE Training and Learning Academy and State Collegiate Education departments to support the professional development of faculty at participating institutes. AICTE is the statutory body and a national-level regulatory council for technical education of the Ministry of Education, Government of India.
In the first year of implementation, the initiative will train 1,500 teachers and each faculty trained will be equipped to support over 50 students in one year, impacting 60,000 - 75,000 students. After the first year of the program, select teachers and institutes will be identified to establish a nodal center in each target geography. In the subsequent years, these nodal centers will drive outreach to regional institutions and create local community and industry linkages to create career pathways for all participating students.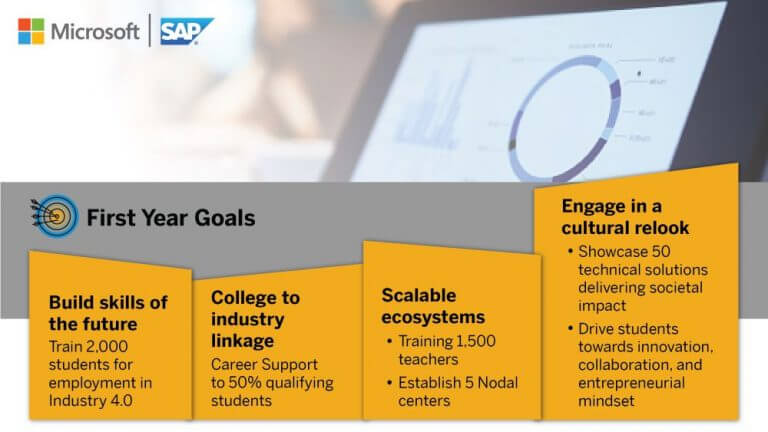 The program will focus on building skills of the future and scalable ecosystems for sustenance. It will also look at establishing college to industry linkages helping students with opportunities for internships, jobs, and micro-entrepreneurship. The hope will also be to engage in a cultural relook and drive students towards innovation, collaboration, and entrepreneurial mindset.
India has one of the youngest workforce in the world but with a large skill-gap with regards to the jobs of the future, and an even higher gender disparity when it comes to STEM careers. The Tech Saksham program will essentially equip women with skills of the future and encourage them towards tech careers.
Share This Post: