While Intel is facing mounting pressure from competitors in the silicon fab industry, the company is making a pivotal alliance with the U.S. Department of Defense for perhaps, the longevity of its business.
Through the NSTXL consortium based S2MARTS OTA, the U.S. Department was able to procure an agreement with Intel to provide it commercial foundry services.
The agreement struck earlier this week between Intel and U.S. Department marks the first phase of a multi-phase program dubbed Rapid Assured Microelectronics Prototypes - Commercial or easily remembered as 'RAMP-C'.
Through this program, Intel will enable Intel to build custom integrated circuits and items required for Defense systems critical environments.
"One of the most profound lessons of the past year is the strategic importance of semiconductors, and the value to the United States of having a strong domestic semiconductor industry. Intel is the sole American company both designing and manufacturing logic semiconductors at the leading edge of technology. When we launched Intel Foundry Services earlier this year, we were excited to have the opportunity to make our capabilities available to a wider range of partners, including in the U.S. government, and it is great to see that potential being fulfilled through programs like RAMP-C.
Intel was given $20 billion in investment funding to build two new fab factories in the State of Arizona and plans to start construction activities sometime this year.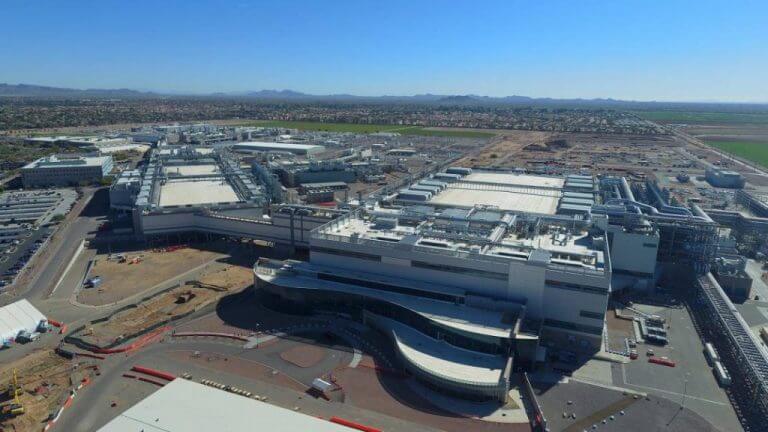 As for what's inside the factories, Intel will be providing committed capacity for its foundry customers as well as deliver RAMP-C program milestones.
In recent years, an ongoing simmering national feud between China and the US has left the DOD with limited options when attempting to diversify its dependencies on micro processing fabrication. As it stands, 80 percent of 'leading-edge' foundry technologies reside in Asian, with China accounting for a lion share of that marketplace.
Partnering with DOD on this new nationally located foundry fabrication not only helps Intel secure a steady revenue stream but also allows the US to better diversify its 'leading-edge' technology portfolio.
Share This Post: