New reporting features have arrived to Bing Ads advertisers, which are particularly helpful for those managing multiple advertising accounts. The changes bring additional reporting options to the Account Summary dashboard.
With the additional reporting options, advertisers can now:
Compare between two time periods, including previous period, same period last year and a custom period
Segment performance data, allowing to view performance by network, device, ad position (mainline or sidebar) and more
Line chart to compare different types of data, e.g clicks vs. conversions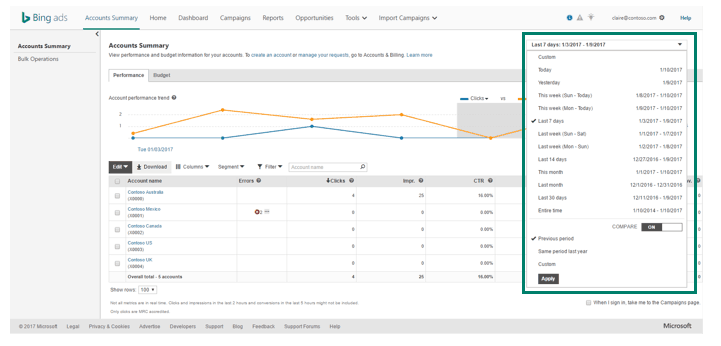 As these options are available on the Account Summary page, it assists those who manage multiple accounts, as data can be compared across various advertising profiles, allowing for greater insight than what was previously possible via the web interface.
Let us know if these additional reporting options help you in the comments below!
Share This Post: