Microsoft has just updated the website for its Ignite 2016 conference and the full session catalog is now live. If you don't know what it's about, the Ignite conference is a five days event targeted at IT professionals and industry experts wanting to get some insight into upcoming technologies and connect with leaders and peers from across the industry.
The event will grant participants direct access to product experts (Microsoft says that there will be more than 300 partners) and now we've just learned that there will be 463 sessions targeted at IT influencers and implementers, enterprise developers, IT decision makers to learn more about Microsoft's software and services.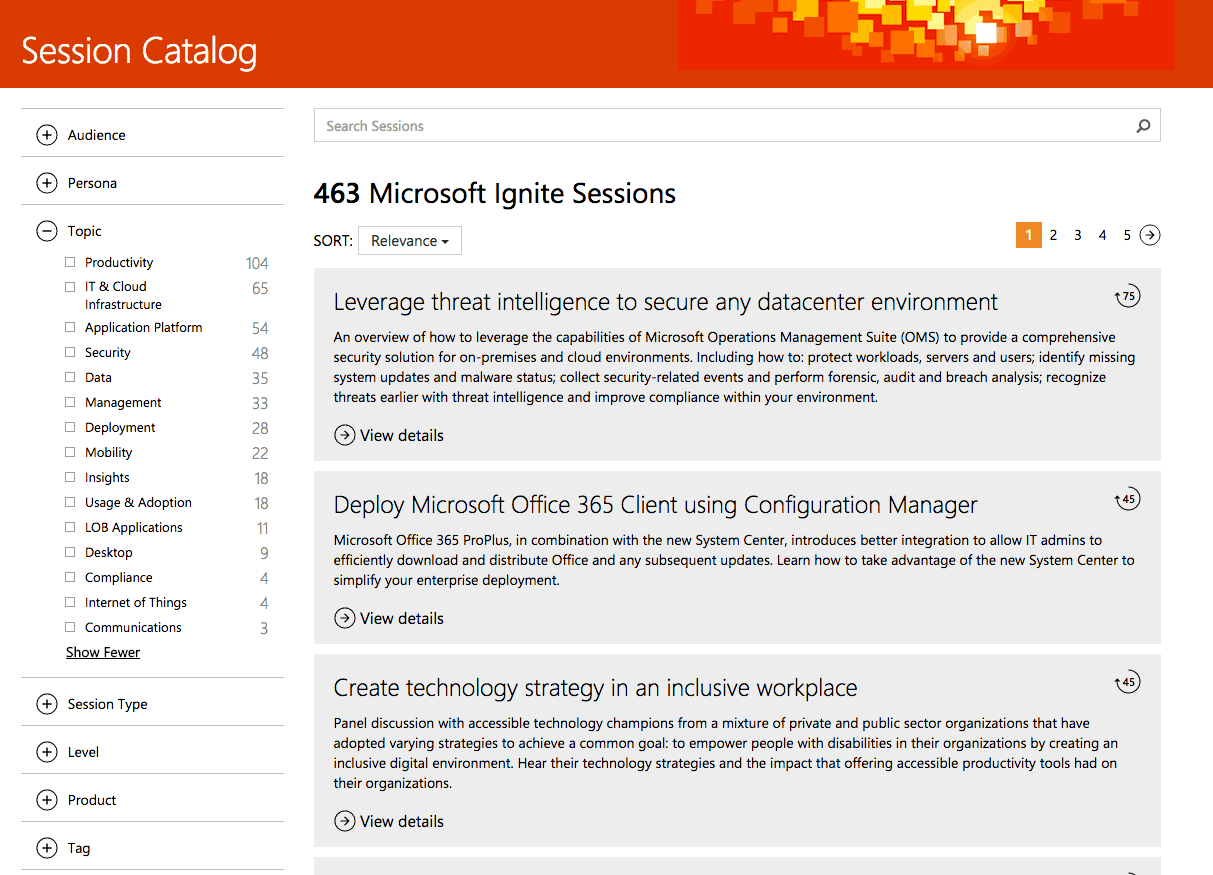 As you can see in the above screenshot, the five most important topics will be "Productivity," "IT & cloud infrastructure," "Application platform" and "Security and Data," while "Mobility" isn't too far behind. As a reminder, the event will take place in Atlanta, GA from September 26-30, 2016 and you can still register a $2,220 Full Conference Pass.
Lastly, Satya Nadella himself will be delivering the introducing keynote on September 26. If you plan to attend the conference, let us know in the comments if you have spotted some interesting sessions from the full catalog.
Share This Post: