If you thought Microsoft's introduction of kaomoji in the May 2019 Update was a nice addition, the company has also added a whole batch of additional colored emojis in it, as well (via the Emojipedia blog). These additions are part of this year's Emoji 12.0 set, which brings some 230 additional characters to be used.
These new emojis include new accessibility icons; more diversity in skin colors in handholding emojis including support for mixing any combination of male, female, and non-gender-specified individuals; as well as the addition of colored shapes.
| | | |
| --- | --- | --- |
| | | |
| Via Emojipedia | Via Emojipedia | Via Emojipedia |
Microsoft has also introduced many additional emojis including new animals including a guide dog 🦮 as part of the accessibility set, and has also brought some additional food icons to the table, as well (pun intended).
Microsoft's emojis have tended to look rather flat and cheaply designed, so it's definitely good to see some redesigned icons in the update as well. Perhaps the most significant is the Zany Face emoji, which now sticks its tongue out as opposed to showing its teeth to put it on par with the design of it on other platforms. Additional changes include improvements to the owl, coffee, crown, rocket, shoe, bell, and others.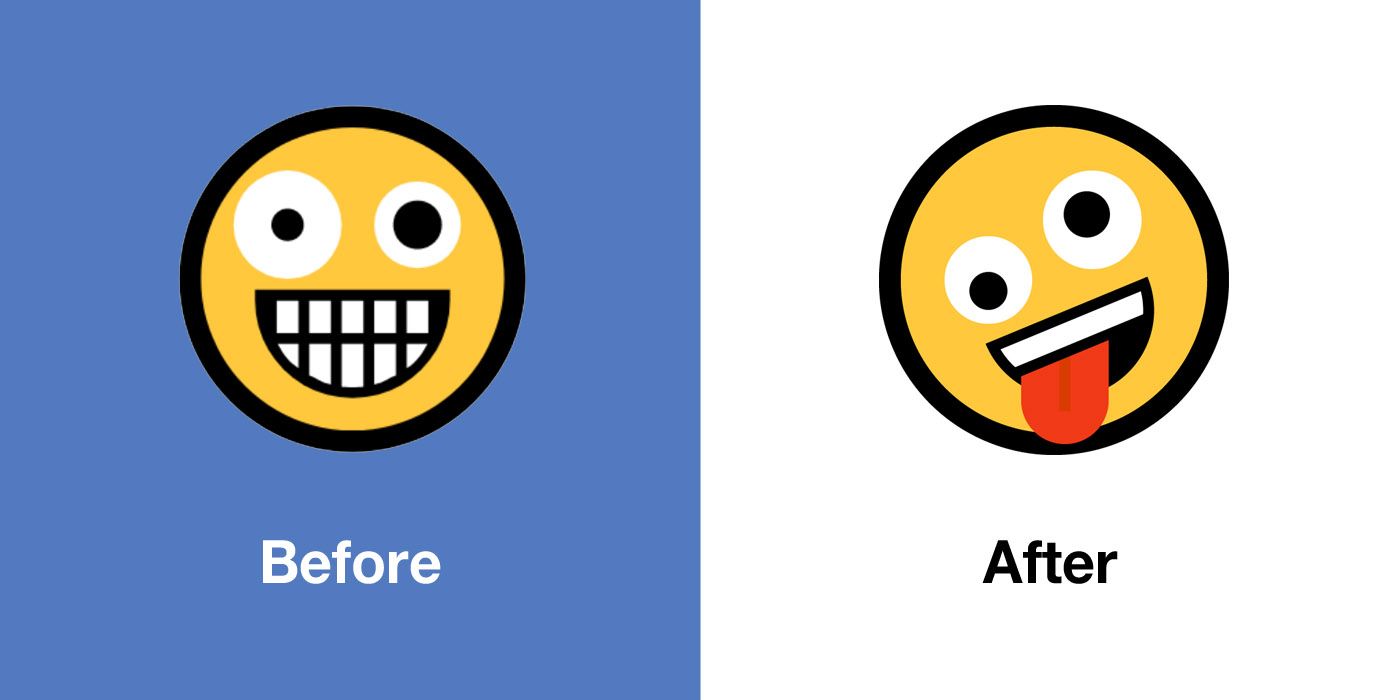 If you'd like to play around with the new emoji set, you'll need to grab the latest Windows 10 May 2019 Update, which can be installed manually if you're not fortunate enough to get it automatically. If you're not sure if you've got it, you'll be able to see the Microsoft logo below if you do have the latest update with the new emojis.
🟥🟩
🟦🟨
Emojis seem to always be changing, do you have a favorite set?
What are/were your favorite Microsoft/Windows emojis?

— OnMSFT.com (@onmsft) May 28, 2019