HP have just revealed two new, rather cool-looking, PCs, the HP Pavilion Wave and HP Elite Slice. Both computers are complete, fully functional PCs, designed for Windows 10 and will be available for purchase this month.
The HP Pavilion Wave features two built-in dual microphones, which enable voice integration with Windows 10's Cortana, and a 360 degree speaker on its top. According to Microsoft, it's "built around a fully integrated, advanced audio system to play music, listen to movies and web chats" and can power up to two 4K displays.
Here are the HP Pavilion Wave's features:
Powered by Windows 10
Fully integrated, advanced audio capabilities
Up to two 4K displays are supported out-of-the-box to power entertainment and productivity
Peripheral support with three USB 3.0 ports, one USB 3.1 Type-C port for data transfer, one HDMI port, one DisplayPort, Gigabit Ethernet and a microphone/headphone jack.
Cortana support with two dual microphones for customers to talk to their PC for a hands-free experience
High-performing power house with up to 6th  Generation Intel Core i7 quad-core desktop processors, ample storage up to 2 TB HDD, an optional dual drive with 128 GB SSD5 and up to 16GB of DDR4 system memory
Optional AMD Radeon R9 M470 discrete graphics for photo and video editing or light gaming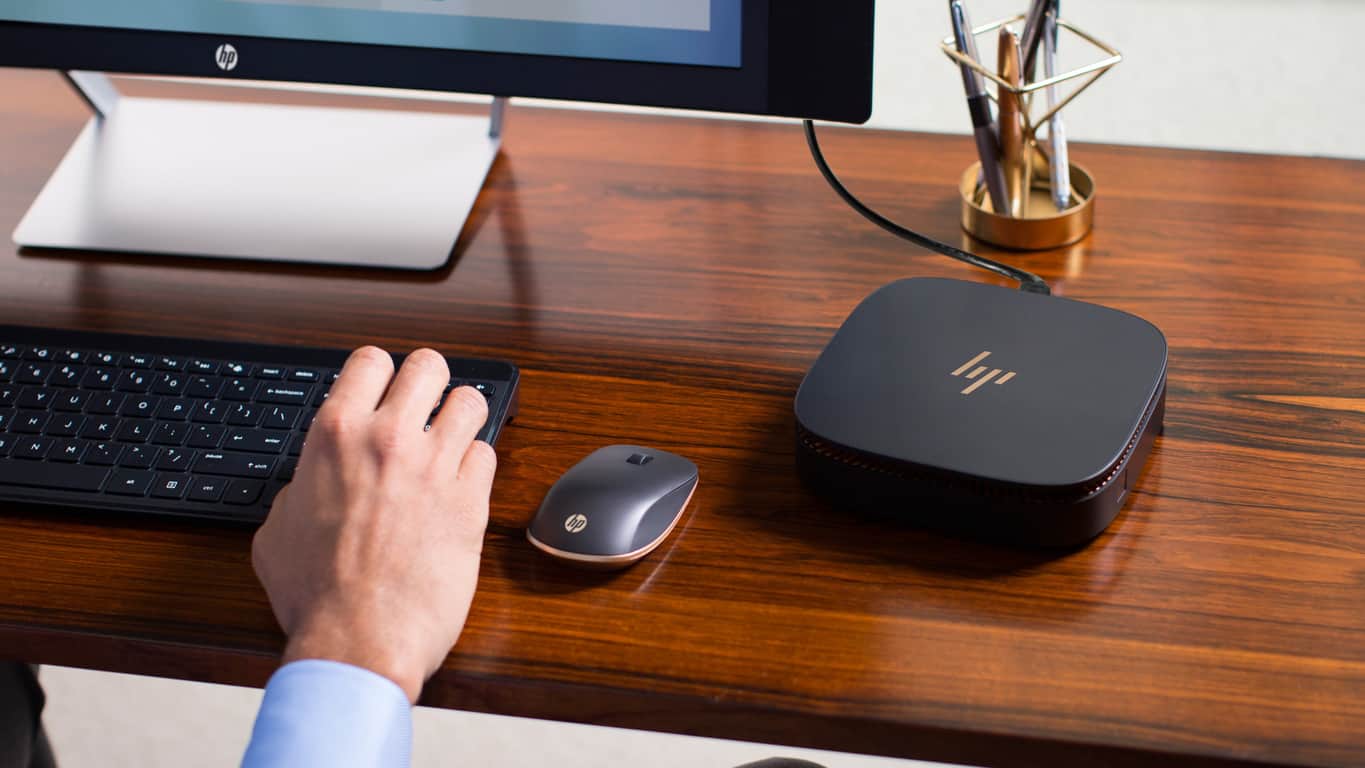 The HP Elite Slice is "the first modular commercial desktop with cable-less connectivity" and boasts a simplified design that allows for convenient customization of its hardware specs and features. Two of the modules that can be implemented are the Audio Module (which features the same dual microphones and speaker as the HP Pavilion Wave) and the ODD (Optical Disk Drive) Module.
Two covers are also available, the HP Collaboration Cover and the HP Wireless Charging Cover. The former essentially transforms the PC into a Microsoft Skype for Business phone while the latter turns the device into a wireless charging base for supported mobile phones. The HP Wireless Charging Cover won't be available until 2017 however.
Here are the HP Elite Slice's features:
An optional touch fingerprint sensor for improved security and easy authentication.
HP Sure Start with Dynamic Protection, the industry's first self-healing BIOS-level protection.
Up to 6th Generation Intel Core i7 35-watt processors for the performance to easily handle productivity and collaboration needs.
Unique 360-degree dual fan pipe ring keeps the powerful device running cool.
Peripheral support for enhanced productivity including one Ethernet port, built-in Wi-Fi module and antennas, one HDMI and one DisplayPort to power multiple displays.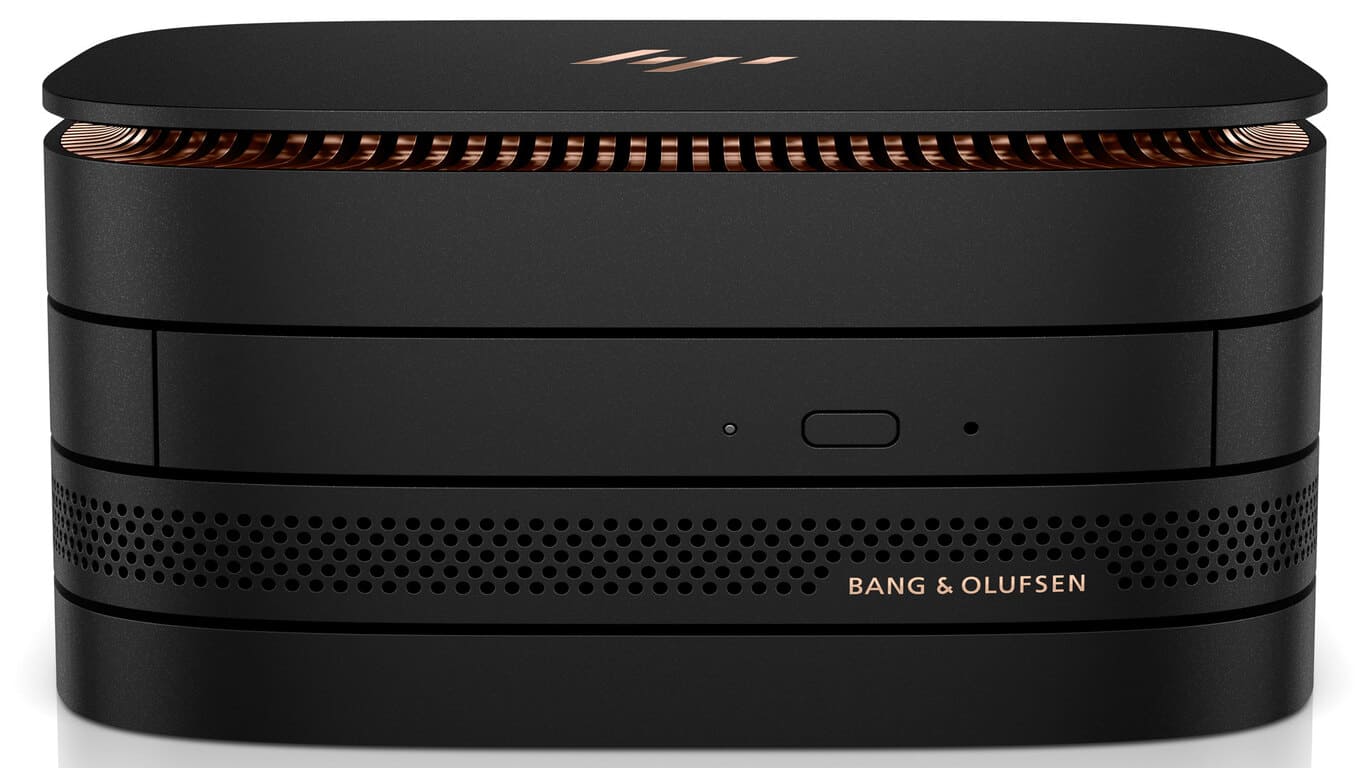 HP is also offering a specially designed combination of HP Elite Slice modules called, HP Elite Slice for Meeting Rooms. This package contains the HP Elite Slice, the HP Collaboration Cover, HP Audio Module and the Intel Unite software. It is being specially marketed towards professionals searching for a convenient, yet high quality conference solution.
More information, along with specific release dates for each product, is expected to be released soon. For now though, let us know what you think of the HP Pavilion Wave and HP Elite Slice. Are you impressed by their form factors and functionality? Share your thoughts with the community in the comments below.
Save
Share This Post: