There's been some info leaking out about the upcoming HP Elite X3 superphone, in particular, pricing as listed by various resellers in Europe. Now, via Nokia Power User, we have even more official information on pricing in the U.S., Spain, and France.
The U.S. HP site has the Elite X3 price at a hefty $799, placing it firmly in the smartphone stratosphere. Note that it's always possible for prices to change by the time the smartphone actually ships, and so if you think this pricing is out of line with anything you're will to pay yourself, then hold tight until the official release before pulling out your pitchfork.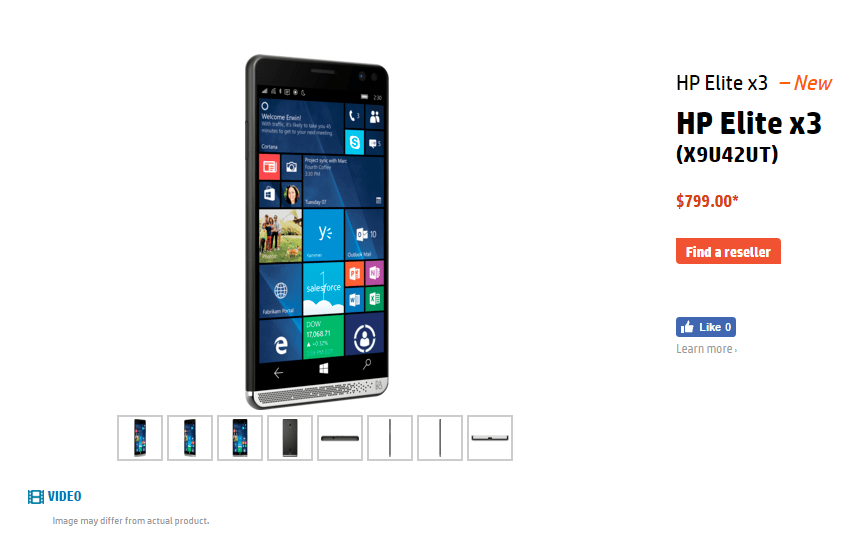 According to windowsinsider.es, Spain HP is pricing the Elite X3 at 845.79 €, with the dual-SIM version at 882.09 €.
And finally, here's HP France: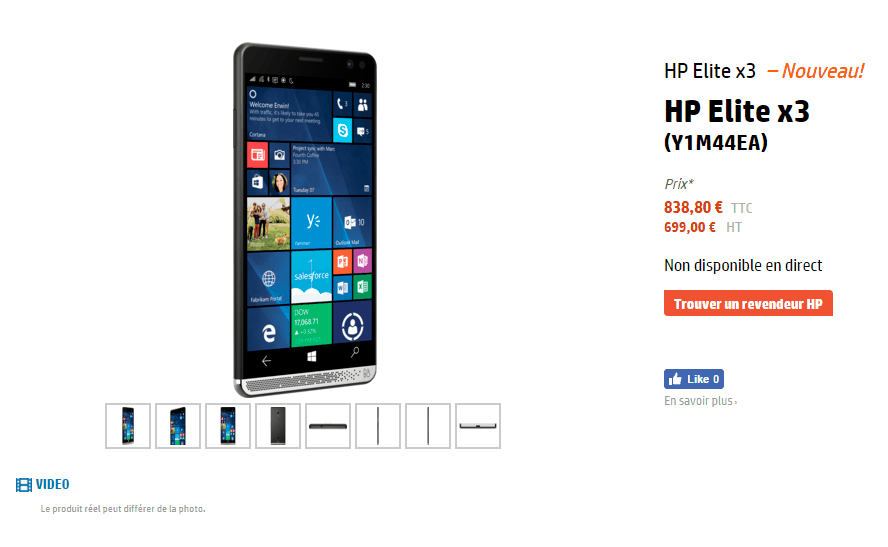 If these prices hold out, then it would appear that HP is unconcerned about the Elite X3's popularity among consumers. Businesses that want to incorporate the smartphone into their technology infrastructures will likely be able to negotiate special pricing from HP, and so the Elite X3 may not sell that many units at list price.
Nevertheless, this is what we have so far. Let us know in the comments what you think of how Elite X3 pricing is looking so far.
Share This Post: