The month of February is coming to a close, and that means it is time to look back at the month's Office 365 news. New to Office 365 subscribers in the second month of 2018 are new tools which help improve the quality of work, write resumes, and improve with teamwork. We've divided up the consumer-facing news from this month for you below, so be sure to take a look.
Editor in Microsoft Word:
With Editor in Microsoft Word, you can see a summary of enhancements for your writing. There are suggestions for corrections, refinements, stylistic changes, and more. The feature takes the context of a document into consideration and can definitely help improve your writing.
Education subscribers also can use the Editor overview pane to see common errors that students make in their writing. This can help craft lesson plans. The feature replaces Spell Check and can be found via the Check Document button on the Review tab.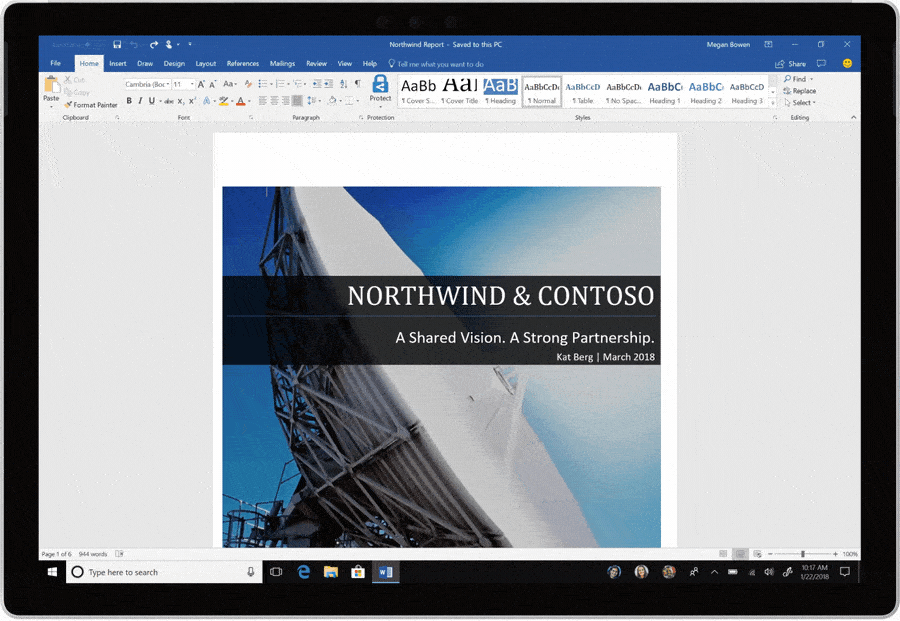 With Resume Assistant in Word, you can write resumes based on insights from LinkedIn. The feature is designed to help job seekers showcase their accomplishments, and there is no need to have a LinkedIn account to enjoy the experience. You can find it by going to Review and then clicking Resume Assistant in the Office ribbon. Users will also only see the feature if their Windows region is set to Australia, Brazil, Canada, China, India, Japan, New Zealand, Singapore, South Africa, and the United States.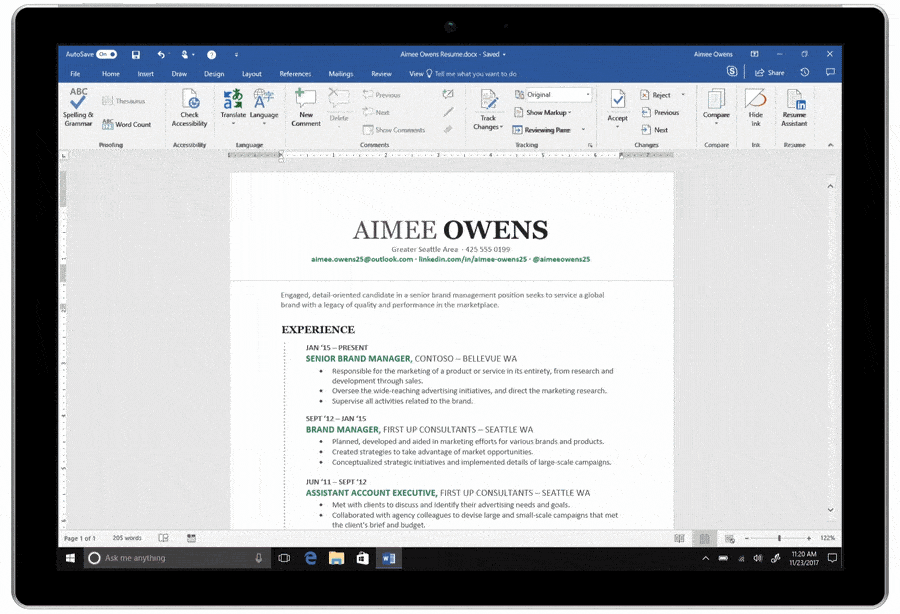 New features for Teams and StaffHub:
In February, Microsoft rolled out the ability to add anyone as a guess in Microsoft Teams. This means that later this week, anyone who has a business or consumer email can join a Microsoft Teams chat with full access to other chats, meetings and files. Microsoft also rolled out updates to StaffHub, such as a new preview of workday feature which shows notes, activities, and breaks all in an easy-to-read format. Users will also be happy to know that Microsoft added Staffhub to the Office 365 App Launcher so they can easily launch the StaffHub experience.

Office 365 administrators also see several new features this month, primary aimed at helping them manage resources. Administrators can now set naming policies across Office 365 groups and create more advanced network diagrams in Visio Online. To end the month, Microsoft also added support for the new GDPR compliances, and made some changes to Office and Windows servicing.
Share This Post: