The Windows 10 Microsoft Photos app has been getting updates over the last few weeks ever since the announcement of the Creators Update coming next spring. Today, Chris Pratley released a blog post announcing yet another update to focus on "the Creators in all of us".
In the new Photos app update, users added a new light theme to switch to compared to the original dark theme. The sleek design in both light and dark highlight your photos alongside the new horizontal navigation bar to sort and filter. You can even view collected albums separately. The photo editor also go updated with an improved interface for easier to find essential tools. And, of course, more filters such as Deke or Denim to add to the growing features.
Also added in this update for the Windows 10 Photos app, users can use pen and touch to draw across images and videos. You'll even be able to view and share your drawing as an animation.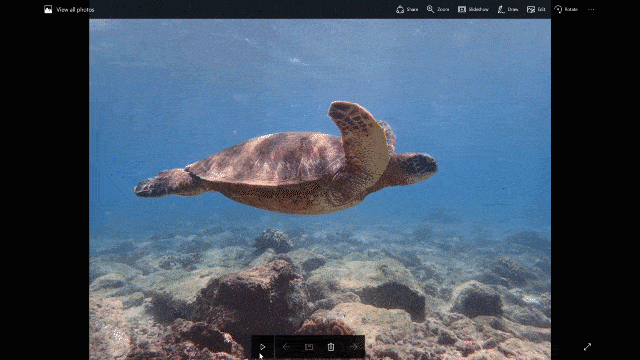 As icing on the cake, you can now access the Photos app on Xbox One console. With OneDrive integration across all devices, you'll be able to open and view your images on the TV screen.
You can try out these new features today with the Windows 10 Microsoft Photos app which should automatically update. If it doesn't, just click on the appbox below to navigate to the Windows Store page.
Developer:
‪Microsoft Corporation‬
Share This Post: