Battle Royale game Players Uknown Battleground has been embattled in a war to keep its game cheat free for some time now. Despite several efforts, PUBG's platform is still plagued by hackers, bots, and just nefarious gamers.
Even though it appears PUBG is fighting an uphill battle against cheating on its platform, the studio behind the game says it's making headway. According to stats published by PUBG developer Bluehole, in the past year, 13 million bans have been doled out to cheaters since June of 2017.
Eurogamer published a recent article highlighting a Reddit user by the name of sjk405's discovery of 69 Bluehole posts on PUBG's Korean cafe website.
Using a nifty self-made graph of Bluehole's data Sjk405 pinpoints the peak ban timeframe for PUBG and the subsequent decrease in numbers of players that followed.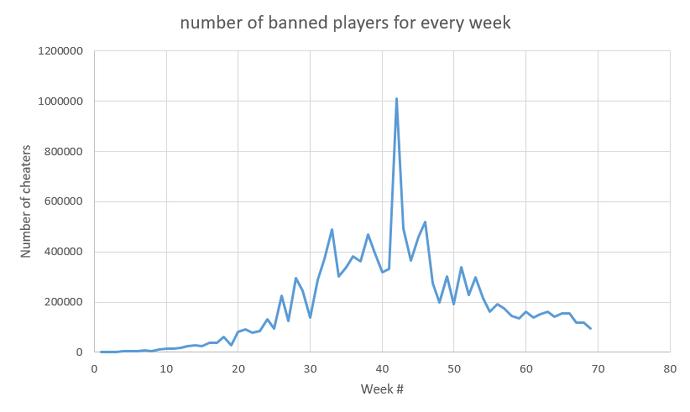 Judging by the Sjk405's chart, not only is PUBG dealing with an increase in cheating activity when compared to the previous year, but the game seems to simultaneously be seeing a drop in player engagement. The drop in player engagement may be a correlation of its bans which could get to the core player base and help with calls to "Fix PUBG."
Share This Post: