The latest multiplayer beta for Halo Infinite on Xbox and PC has gone live today, and this time all Xbox gamers can participate. The beta client can be accessed from the Xbox Insider Hub app, and players can already play the Weapon Drills and Training mode (against bots) before the first social matchmaking session kicks off later today.
Access to the #HaloInfinite Multiplayer Tech Preview has turned on! Training Mode and Weapon Drills are now available, with matchmaking sessions starting tomorrow. If you have your build installed from last weekend, you're already set to go.

📲 https://t.co/9WdH4piWhR pic.twitter.com/tzigZNSqaa

— Halo (@Halo) October 1, 2021
For the first time, all Halo Infinite beta testers will be able to try the game's updated 12v12 Big Team Battle mode during the following dates and times:
Friday, October 1 @ 10am-2pm & 5pm-9pm PT
Saturday, October 2 @ 10am-2pm & 5pm-9pm PT
Sunday, October 3 @ 10am-2pm & 5pm-9pm PT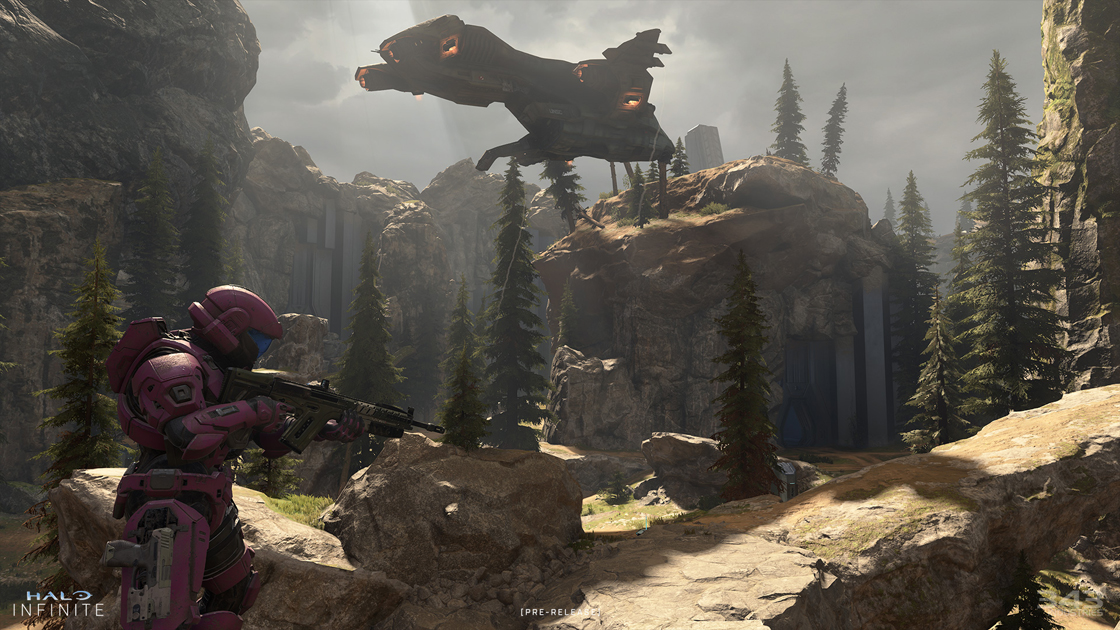 In case you missed it yesterday, a new Halo Waypoint app is also available on iOS and Android. It will be the official Companion app for Halo Infinite when the game launches on December 8, and you can already use it to view your Battle Pass progression, Challenges, and even customize your Spartan.
If you participated in the previous Halo Infinite beta last week, you can use the same client to access the new beta today. Otherwise, you can download the beta from the Xbox Insider Hub, which is available on the Microsoft Store on Xbox.