Google is making some rather bold moves with its platform as of late and in an announcement today from the company, its next move is to ban short-term cash loan advancement ads. The short-term cash advance ads are more commonly referred to as "Payday" loans and feature same-day (or near same-day) money deposits fraught with incredibly high-interest rate returns.
Google's announcement of the Payday ban is grounded in its belief that the ads along with the loans themselves are "deceptive or harmful" to its users, which is what Google's search algorithms and platform are intended to help defend against.
As the second-placed search engine in the US and various regions internationally, Microsoft's Bing platform will undoubtedly be called into question after the July 13, 2016, stop-date Google has in place for its ban. Similar to Android and iOS on the smartphone front, Bing and Google have gone back and forth implementing and aping design and functionality traits from one another as both services compete for eyeballs (albeit Google still holds a lion's share of views and visits). With Google taking the initiative to step in and ban PayDay loans, Bing users may look to Microsoft to do the same.
While Google's move appears to be centered around the user's best interest, it raises some obvious questions about its effect on the search engine market as a whole as well as the ethics of human intervention in algorithmic practices.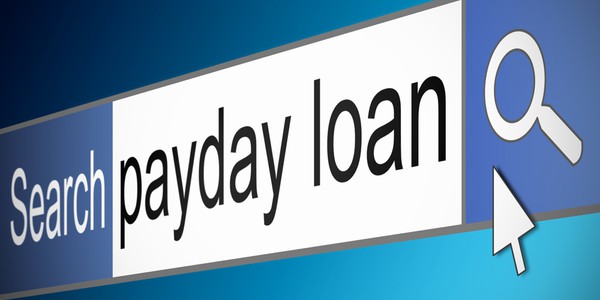 Advocates say about 20 percent of payday loans happen online. Reports have found that some payday lenders had advertised their products when people searched the web for phrases like "desperate for money" or "I need money to pay my rent.
The standard PayDay loan agreement is a multi-step sign-up process that requires pages of legalese and an exchange of information that requires a user's full attention. Needless to say, people aren't accidently signing up for the loans no matter how deceptive the advertisement appears online. With Google's new announcement, the company has taken it upon themselves to intervene in how it displays ads to handpick and remove ads that a portion of users are obviously in need of information about.
In that vein, today we're sharing an update that will go into effect on July 13, 2016: we're banning ads for payday loans and some related products from our ads systems. We will no longer allow ads for loans where repayment is due within 60 days of the date of issue. In the U.S., we are also banning ads for loans with an APR of 36% or higher. When reviewing our policies, research has shown that these loans can result in unaffordable payment and high default rates for users so we will be updating our policies globally to reflect that."
On that note, advocacy groups are seeking the same sort of intervention from the likes of Yahoo and Microsoft.
Microsoft and the Bing team have had no official comment on the matter and perhaps are waiting to see the full ramifications of Google's stance on PayDay loans. Perhaps the ban will send users in need of a Payday loan to Bing or maybe the Bing team would rather avoid the often slippery and messy slope of intervention that Google is bearing on itself?
Share This Post: