Have you always wanted to build your own smart device, robot, or drone? Now might be the most opportune time to try it out. Microsoft's campaign to build up the Internet of Things, the company is literally putting the puzzle pieces in your hands. Microsoft has compiled a kit for the developers that have difficulty physically putting together a project with Raspberry Pi 3.
Microsoft's IoT Grove Starter Kit has everything that developers will need all in one convenient package. Except for the fact that it doesn't include the Raspberry Pi board which will have to be bought separately. Usually it runs a simple $35 price tag. Otherwise, the list of contents is quite impressive including cables, sensors, and a 5 inch HDMI touchscreen display.
According to the retailers, here is a full list of what you will be getting with your purchase:
PART LIST

1x GrovePi+
1x 5 Inch HDMI Display with USB TouchScreen
1x Grove - Relay
1x Grove - Temp&Humi Sensor
1x Grove - Ultrasonic Ranger
1x Grove - LED Bar v2.0
1x Grove - Rotary Angle Sensor(P)
1x Grove - Buzzer
1x Grove - Sound Sensor
1x Grove - Light Sensor v1.2
1x Grove – Button
1x Grove - LCD RGB Backlight
1x Flat HDMI Male to Male Cable (1M)
1x Micro USB Cable (1200px)
10x 26AWG Grove Cable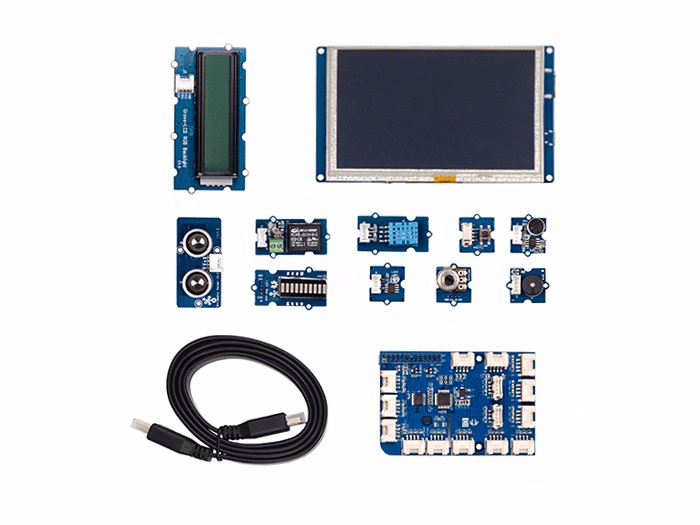 The kit is available from both Seeed and DigiKey retailers for $154.99 USD. Seeed even sells many of the components separately but this kit puts them all together. For many developers, it will be a nice change not to have to hunt down every compatible piece.
The GrovePi+ is compatible with Raspberry Pi B/B+/A+/2/3 making it quite the versatile setup for practically any IoT project.
The kit was announced earlier this year at the April Build conference. Now that it's here, what will you build with the new IoT Grove Starter Kit?
Share This Post: