343 Industries has started sending invites for the first Halo Infinite multiplayer technical preview, which will kick off tomorrow, July 29 and end on August 1. If you've been invited for this first multiplayer beta, you'll receive an email to confirm your selection though be aware that not all Halo Insiders will get one.
In the latest "Inside Infinite" update published this weekend, 343 Industries explained that this first technical preview will include a new Bot Arena experience across three maps, and the Academy Weapon Drills to test the different weapons. Halo Insiders will also get to experience the new Battle Pass, Challenge unlocking and customization equipping systems, as well as the new Halo Waypoint web and mobile app experiences.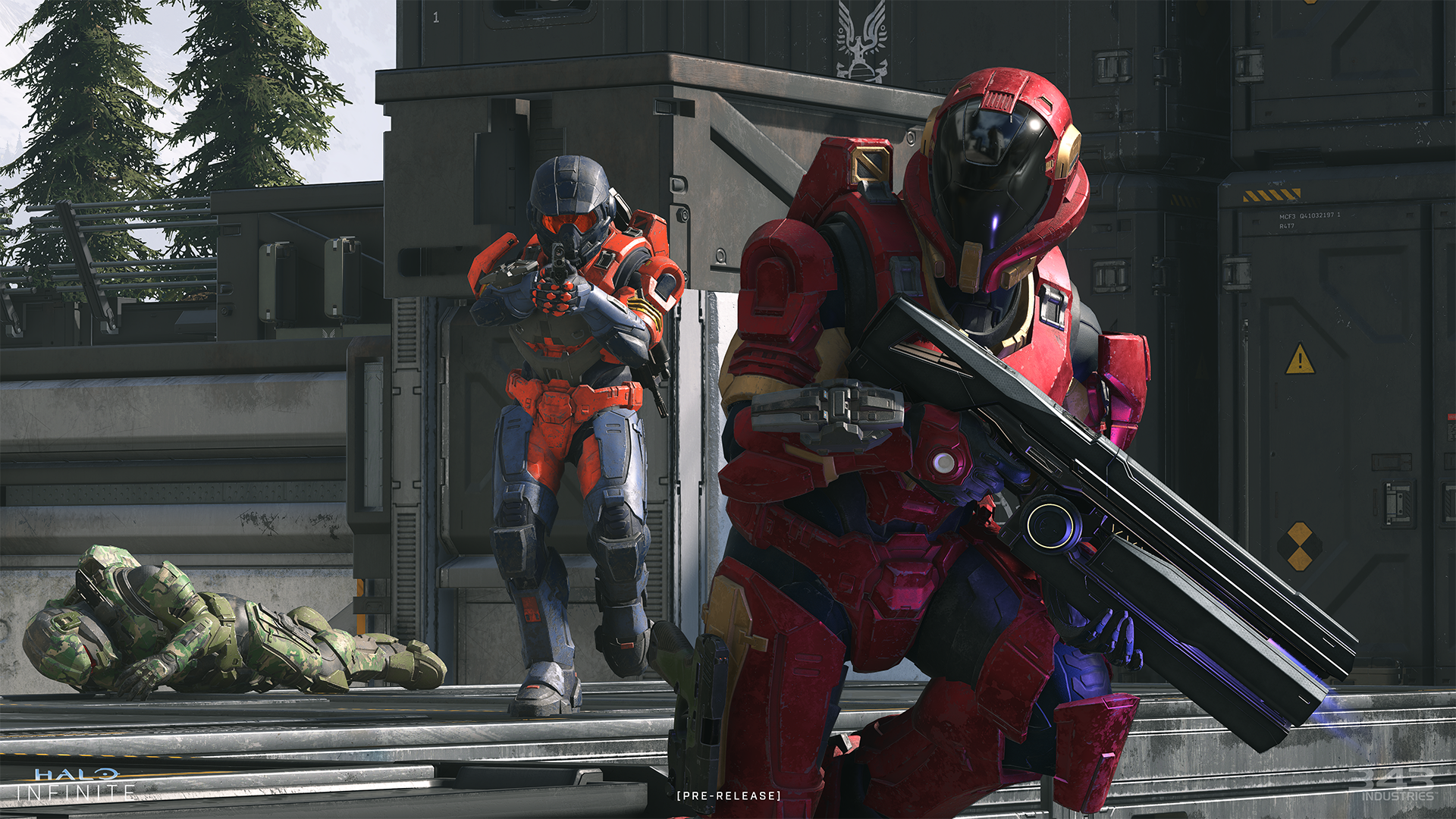 If you didn't get an invite this time, keep in mind that this is just the first flight in a series of betas that will help 343 Industries to fine tune Halo Infinite ahead of its launch later this fall. "I understand it's disappointing but we are planning for future flights that are larger in scope with even more Insiders being invited," said Halo Community Director Brian Jarrard on Twitter. We luckily got an invite, so stay tuned for our hands-on with this first technical preview later this week.
Halo Infinite's multiplayer mode will be free-to-play when it launches on Xbox consoles and PC later this year, and this will be a first for the Halo franchise. The competitive multiplayer shooters scene will be quite crowded this holiday season with EA's Battlefield 2042 and the next Call of Duty game, and it will be interesting to see if Halo Infinite embracing a free-to-play model for its multiplayer mode will make a difference.