According to an announcement posted on Facebook's Newsroom blog, the company soon plans to begin rolling out a version of end-to-end encryption for its Messenger app and service. Facebook is calling its alternative to blanketed end-to-end encryption Secret Conversations, which will allow users to send presumably sensitive and confidential information across Messenger's service while remaining entirely private.
During the roll out, Facebook will be testing out its ability to foster one-to-one Secret Conversations within in Messenger while keeping the singular chats encrypted and only viewable by the parties involved.
Secret Conversations is a new conversation mode in Messenger. Messages in Secret Conversations are encrypted end-to-end between the sender and the recipient using the Signal Protocol and its open-source implementations. Third parties — Facebook included — do not have access to message plaintext and messages can only be decrypted by their intended recipient. Users may inspect the identity keys used for end-to-end encryption and verify the confidentiality and authenticity of their communications. Decrypted messages do not leave the devices that participate in the conversation. Users retain the ability to report abusive content to Facebook.
The details of how Secret Conversations maintains end-to-end encryption as well the symmetric key values for messaging exchange can be found in the published technical whitepapers from Facebook.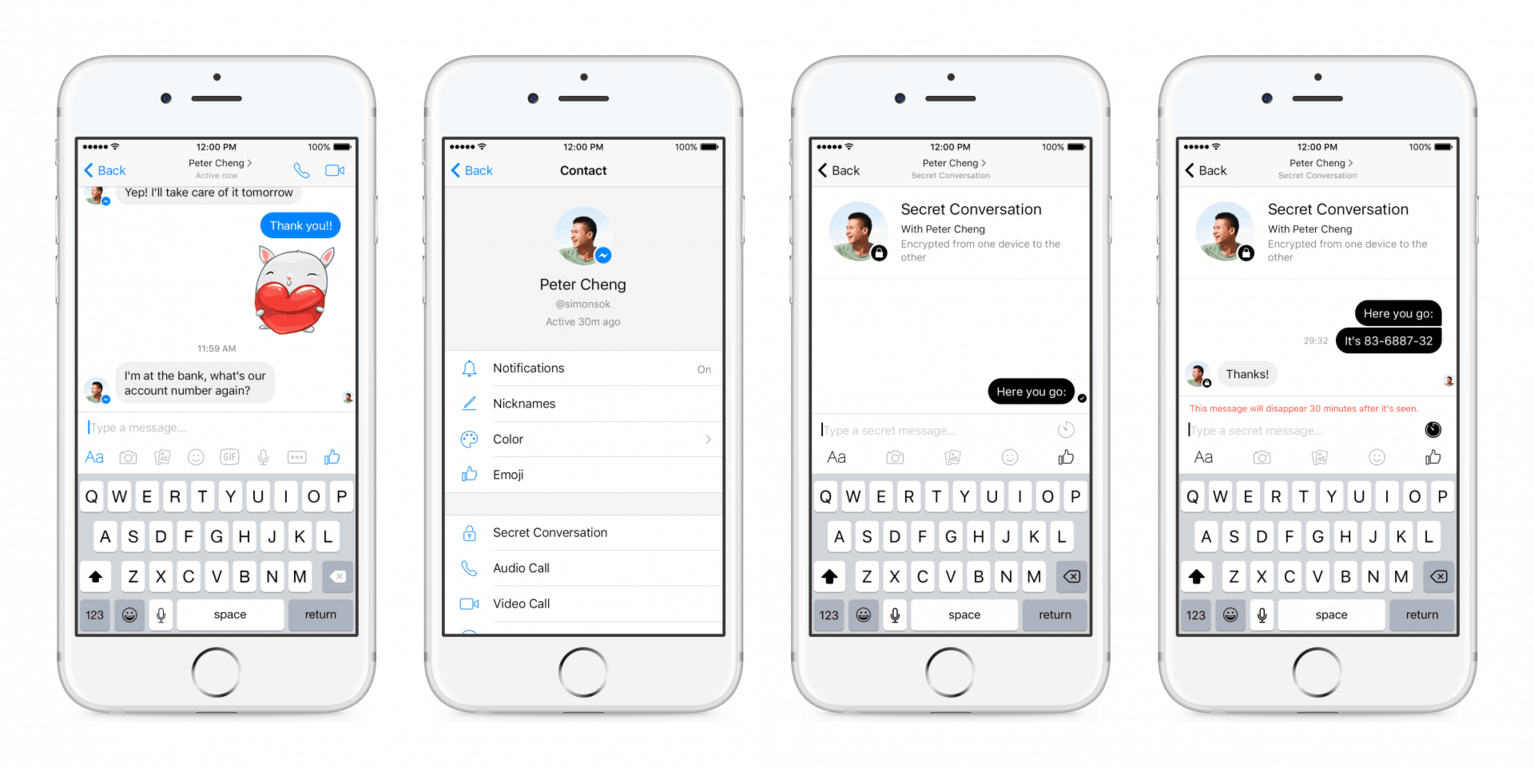 As it pertains to Windows users, Facebook has done a relatively decent job of keeping its apps on Windows 10 PCs up to date. The Secret Conversations functionality should be hitting the Messenger app on Windows 10 roughly around the same time as it does on other platforms, thanks in part to Facebook using its Osmeta development of the app on Windows 10. Osmeta represents the same development environment used for both iOS and Android and should net Windows users roughly the same results.
Share This Post: