For the third week in a row, the doors to the Forza Garage are once again and Turn 10 is offering Forza fans another look at the cars which will be heading to Forza 7. Along with the announcement of wide-body kits for cars in Forza 7, speeding into the garage this week are small imports such as the 2016 Honda Civic Type R.
The 2017 Acura NSX is the 600 horse power monster leading this week's reveals, powered by a 3.5-liter V6 engine and three electric motors. While not nearly as super powered, the 2016 Honda Civic Type R is also featured this week, powered by a 300 horsepower engine. A few of the other cars which are part of this week's reveal can be seen below, and the full list can be seen here.
1970 Datsun 510
1970 Honda S800
1993 Nissan 240SX SE
2001 Acura Integra Type-R
2004 Honda Civic Type-R
2015 Infiniti Q60 Concept
2010 Mazda MX-5 Super20
2016 Mazda MX-5
While some of these cars are powerhouses, some of them, like the Datsun 510, the Mazda RX7, the Honda Civics, or the Subaru Brat might be more at home in a supermarket parking lot instead of a high performance racetrack. Still, getting to take a 510 around the track is going to be fun!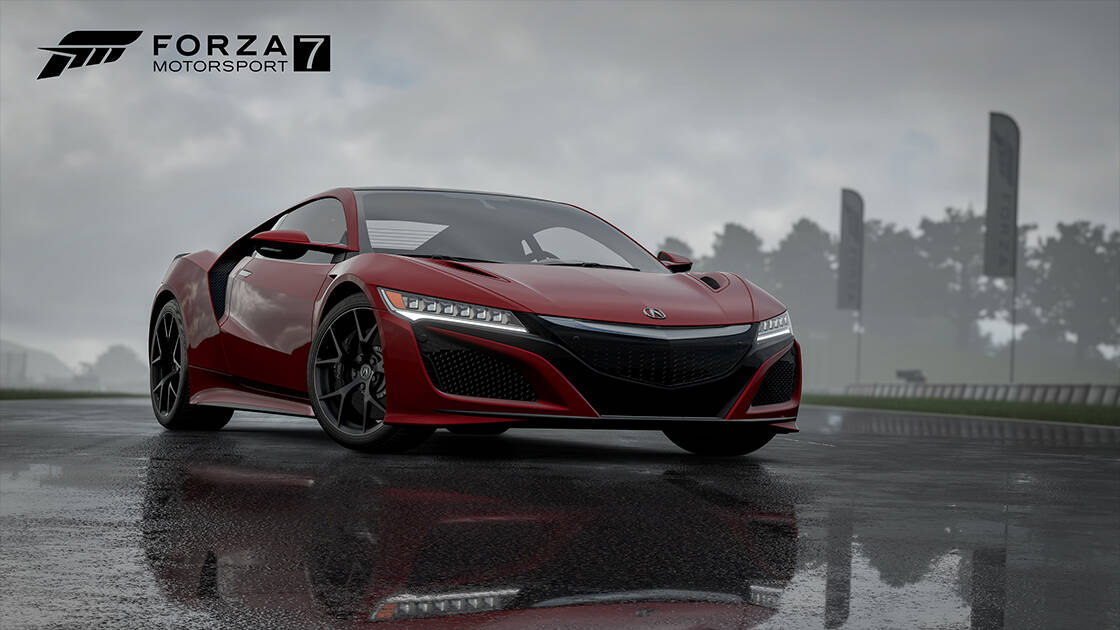 As an addition to the usual announcement of the usual reveal of cars, Turn 10 has revealed that for the first time in the Forza series, Forza 7 will feature wide-body kits. According to the Forza team, several of the kits are designed in house at Turn 10, and other kits are inspired and modeled after the kits in professional motorsports. Several body kit options from Forza Horizon 3 will also be carried over into Forza 7.
The October 3rd launch of Forza 7 is fast approaching and the hype is now real. There is still plenty of time to pre-order the game, and catch up on all the Forza 7 news by visiting our Forza 7 news hub.
Share This Post: