All three Final Fantasy XIII Xbox 360 video games now playable on Xbox One
During XO18, Microsoft announced that Final Fantasy XIII would be coming to Xbox One via backwards compatibility today. While the game has yet to appear within the Xbox One online storefront (i.e. the Microsoft Store), the digital version of the game is now live for the Xbox 360 and can be purchased in the old school Xbox 360 marketplace. (Nice find, Reddit user jumperjumpzz!)
In addition to Final Fantasy XIII coming to Xbox One, Final Fantasy XIII-2 and LIGHTNING RETURNS: Final Fantasy XIII will also be making the jump to Xbox One and all three will be receiving Xbox One X enhancements which will mean a higher resolutions and faster loading times. Exact details will be confirmed once their Xbox One store listings go live.
All three Final Fantasy XIII video games should be playable within a few hours.
Are you excited for Final Fantasy XIII games on Xbox One? Which one are you planning on playing first? Share your hype with the community in the comments and then follow us on Pinterest for more gaming content.
Update: Download links for all three Final Fantasy XIII video games added below after going live. Each is now playable on Xbox 360 and Xbox One consoles.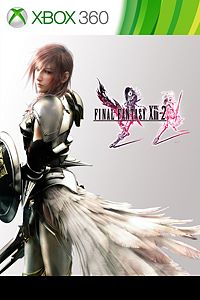 Further reading:
Microsoft
,
Video Games
,
Xbox
,
Xbox 360
,
Xbox One