A user by the name of H0x0d on Twitter appears to have found a dedicated webpage from Microsoft asking Windows Insiders to begin testing Extensions for Microsoft Edge. The web page looks to not be ready for the public just yet as the header of the web page still includes a placeholder build number and other placeholder bits, but this does mean Microsoft is getting closer to releasing a new build!
The web page actually has links to two extensions for Edge that you can download right now, Pinterest and Reddit Enhancement Suite. Edge on build 10586 doesn't support extensions unfortunately, so it looks like these won't yet run. Still, I've been hearing whispers for a while now that Microsoft is planning to get a Redstone build out before the years end, and I hear Microsoft already has a few Redstone build candidates in the running for an Insider release.
Hopefully Microsoft does release a new Redstone build before the years end, as it will allow developers to start working on Extensions sooner rather than later! The page itself is mostly for developers as it includes links to API documentation, and asking developers to help create more before Redstone launches in summer 2016. Check it out here if you're interested!
Update: Microsoft has pulled the web page but we've embedded a screengrab below. You can also check out the links in the below tweet to download the extensions, but you can't use them just yet:
Download: Edge Extensions: Pin It Button https://t.co/KafxSxaPmm Reddit Enhancement Suite https://t.co/s5oMrZm8AU

— WalkingCat (@h0x0d) December 10, 2015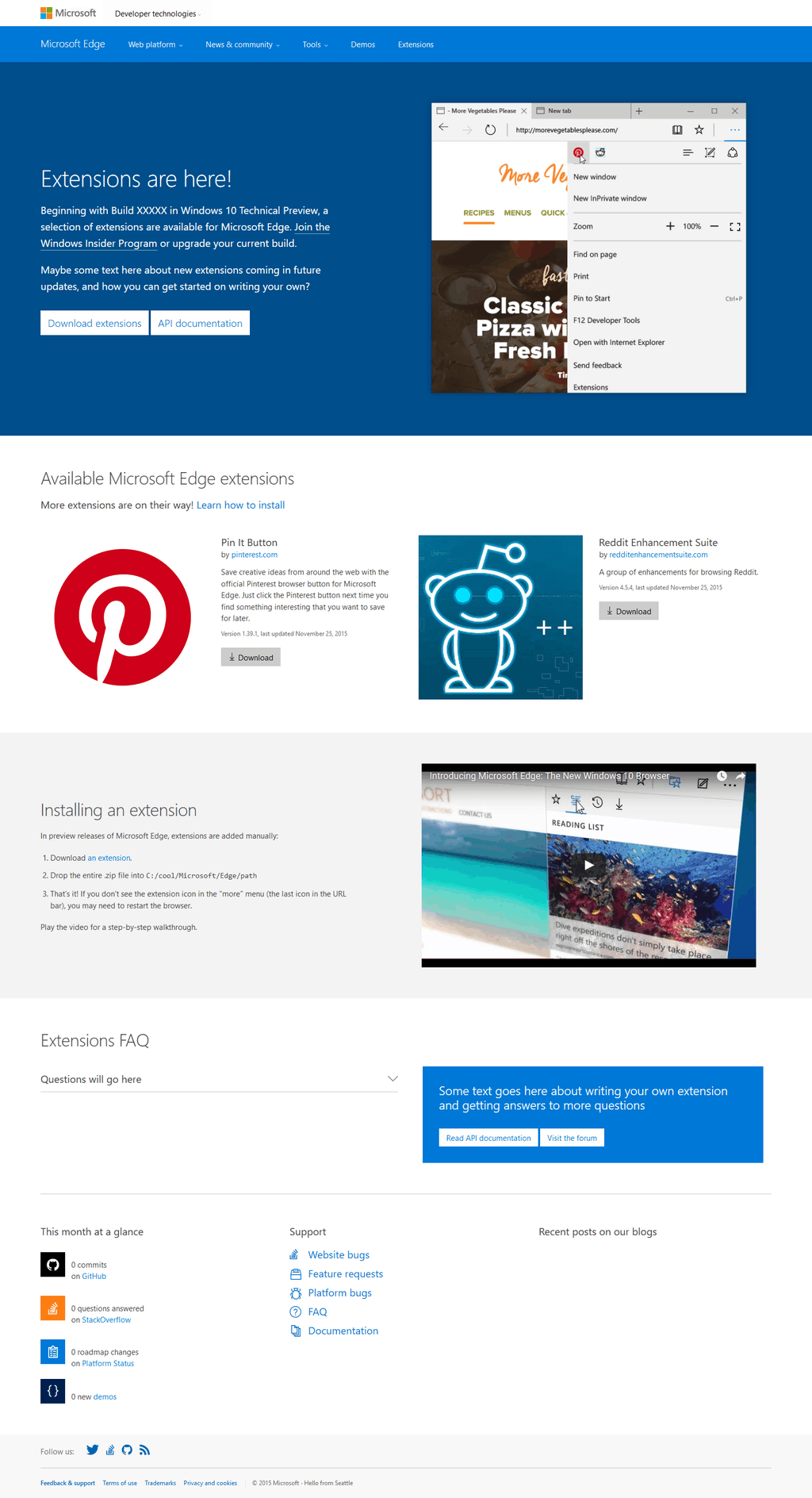 Share This Post: