As Windows 10 already ships with the pretty solid Outlook Mail and Calendar, there are not many developers interested in building new email clients these days. However, those of you looking for a simpler app with clever tricks may want to check out the Newton Windows 10 Beta app, which was released on the Windows Store last month.
The email client launched first on iOS and Android and macOS, and developer CloudMagic announced last year that the app was coming to Windows PCs. The beta Windows version looks very similar to the Mac app, and it was recently updated with push notifications, Read Receipts and Undo Send. Here are some of the other highlights:
• Clean and focused Inbox to quickly show you what matters the most
• Distraction-free Conversation View that makes reading stress-free
• Blissful Compose mode, where nothing comes between you and what you write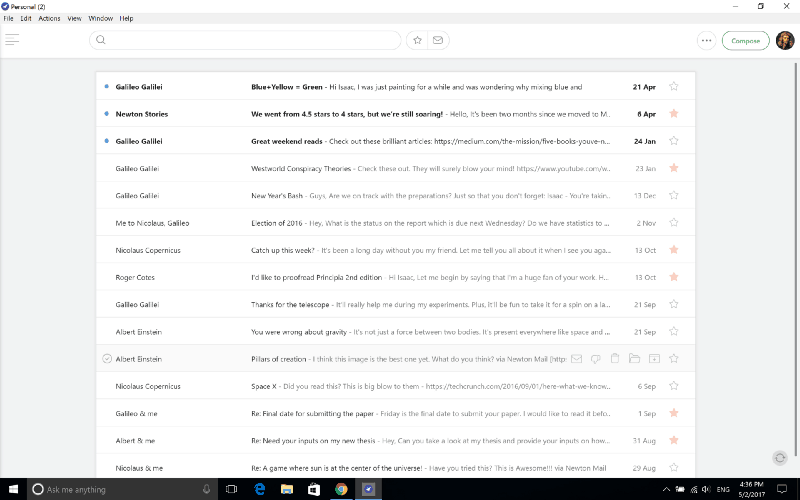 Newton is a subscription-based app with a 14-day free trial, but for now the Windows beta is only available to Newton subscribers and users who got a one-year free subscription. The app only works with the Windows 10 Anniversary Update or a later version, and you can get it from the download link below.
Developer:
‪CloudMagic, Inc.‬
Share This Post: