Ever since Microsoft announced that Cortana would launch for Android back in 2015, the app has seen a plethora of updates. Today, another one of those updates has just hit the Google Play store and it adds in support for "Hey Cortana."
Overall, the update not only includes support for "Hey Cortana", but also a new look for speaking to Cortana and when getting a response to a phrase, as well as a new look for the startup screen (with a microphone now appearing on the bottom in all instances.)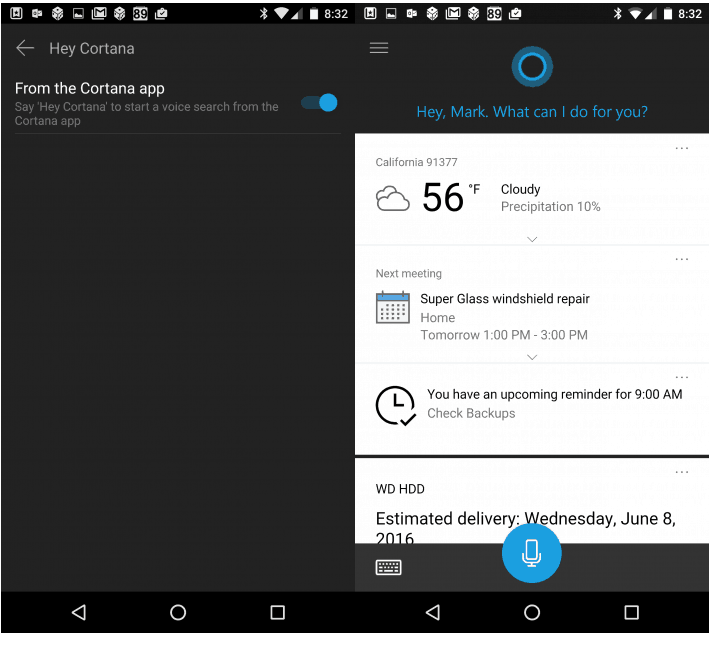 As always, the update will slowly be rolling out to the Google Play store, so if you don't see it at first, give it some time. If you have not already downloaded Cortana, we've included a download link for you to access the app below. So, as usual, please be sure to leave us a comment below detailing the new Cortana experience once you manage to get your hands on this new update!
Share This Post: