Check out this engineer's tour of Microsoft's new Surface Go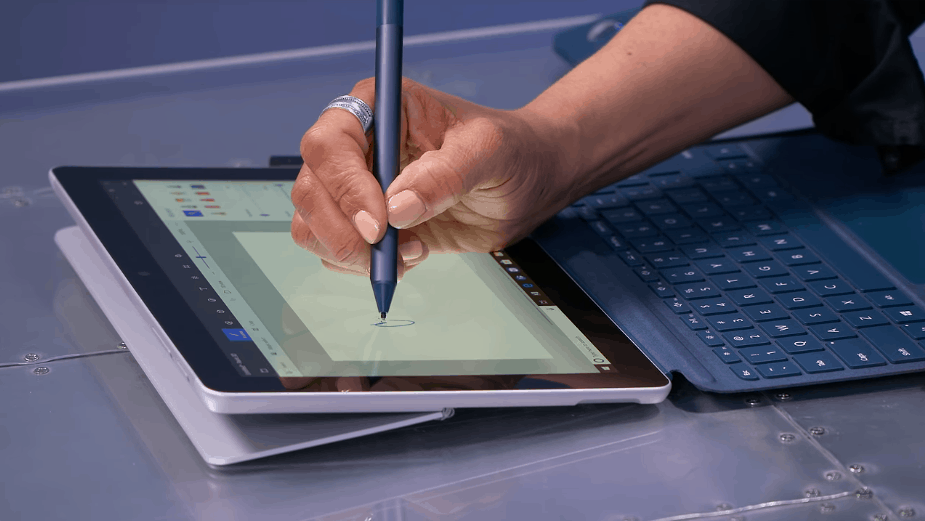 With its brand new Surface Go, Microsoft is returning the Surface brand to its roots with a smaller 10-inch tablet that should appeal to fans of the Surface RT, Surface 2 and Surface 3 models. Starting at $399, the Surface Go is also Microsoft's most affordable Surface ever, without sacrificing the premium design that the Surface brand is known for.
Cindy Martinez, Senior Electrical Engineer, Microsoft Surface gave us an interesting engineer's tour of the new Surface tablet. "We wanted to build a device that is versatile enough to function as a tablet or laptop, and powerful enough to run full desktop applications," she explained. That's why Microsoft stuck with Intel processors instead of going the Windows 10 on ARM route, and this is probably for the better.
Here are the main highlights from the video:
The 8.3 mm thin tablet weighs 1.15 pounds, and it still comes with a full friction kickstand capable of lowering to 165 degrees (as a reminder, the kickstand in the Surface 3 could only be set to three different angles).
Just like the Surface 3 and select Surface Pro 2017 models, the Surface Go has a fanless design with passive cooling.
Microsoft chose to put all the most important ports on the right side of the tablet: that includes a headphone jack, the proprietary Surface Connect port, and a USB Type C port that supports power, video, and data (it's missing support Thunderbolt 3, just like the one on the Surface Book 2).
The SIM tray for the upcoming LTE variant will be located on the left side of the tablet, unlike the one of the Surface Pro LTE which is under the kickstand (the Surface Pro LTE also comes with an embedded SIM).
This LTE variant will also come with the same Qualcomm Snapdragon X16 modem that Microsoft used on the Surface Pro LTE. However, the antenna design will be different on the Surface Go as Microsoft went with a two-antenna LTE array, unlike the seven antennas present in the Surface Pro LTE.
This looks to be a first for the Surface line, but the Surface Go comes with a Near Field Sensor that will allow it to interact with its environment. As Martinez explained, this sensor can be used to read RFID tags to launch specific apps, track inventory and more.
On the front, you'll find a 10.6-inch 3×2 PixelSense display with an 1800×1200 resolution, which supports the same 10-point touch as other Surface devices. Near the 5MP front-facing camera, Microsoft also integrated an IR sensor for Windows Hello
Microsoft also created a new Type Keyboard for the Surface Go, and all models come with backlit keys and a large glass trackpad that supports multitouch gestures.
If there's definitely a lot to like about the Surface Go's design, we still have some reservations about the performance of its dual-core Pentium Gold processor. "We chose to stay with an Intel architecture for predictable performance, whether using modern apps or full desktop software, making this a no-compromise device," Martinez explained, showing how the Surface Go offers a lag-free experience while running Excel, Edge, Microsoft Teams, and OneNote at the same time. It's also worth mentioning that the Surface Go ships with Windows 10 in S Mode, which is streamlined for performance.
The Surface Go is already available to pre-order on the Microsoft Store, and it will start shipping in select markets next month. It remains to be seen if this affordable model will be able to expand the Surface market globally, but Microsoft deserves credit for delivering a well-designed 2-in-1 device that should appeal to mostly everyone: Microsoft fans, consumers looking for a solid Windows 10 tablet, as well as education and enterprise users.
Further reading:
Microsoft
,
Surface
,
Surface Go