Two months ago, Intel pretty much surprised the tech industry by announcing a new processor design using AMD's Radeon graphics instead of its own integrated GPU solutions. The chip maker is officially launching these new 8th gen Core processors today at CES, and you can expect to see them in many laptops and 2-in-1 PCs later this year.
The new quad-core chips will be branded "8th Gen Intel Core with Radeon RX Vega M Graphics," and they will launch first with Intel's new NUC mini-PC plus new 2-in-1 PCs from Dell and HP. For gamers, Intel promises "up to three times the frames per second on thinner, lighter and smaller devices compared with similar systems from three years ago and up to 40 percent compared with current discrete graphics."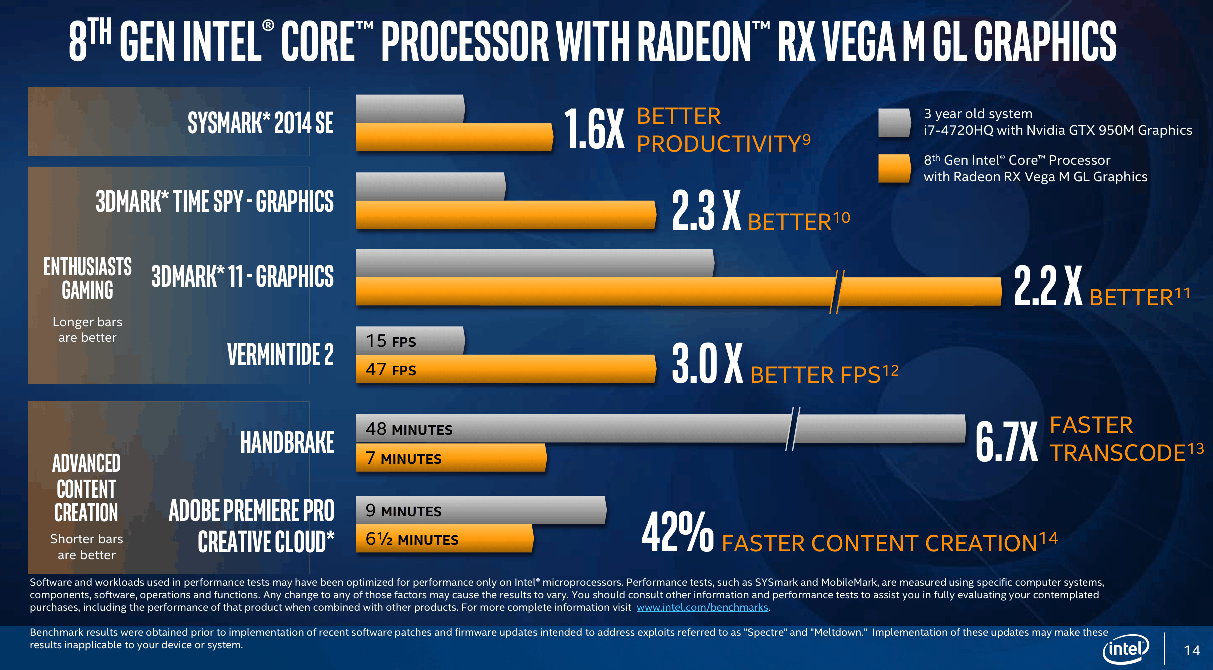 In addition to gaming and VR, the increased graphic performance provided by the AMD GPUs should also benefit professionals creating 3D images or editing videos. Intel provided plenty of data to highlight the high performance of its new 8th gen chips, though it did mention in small print that benchmark results were obtained before the application of performance-slowing patches for Meltdown and Spectre. Yes, Intel and other chip manufacturers are clearly not done dealing with the consequences of serious design flaws in modern CPUs.
Share This Post: