For those just tuning into the world of e-sports, the competition of online gaming has had a major boost in coverage and legitmacy. It's often that when you think of e-sports, you think of League of Legends, a Multiplayer Online Battle Arena (MOBA)  created by Riot Games that has become a common household name. If you're a fan of LoL then no doubt you're keeping a close eye on the World Championship running this month where a total of fourteen teams across five regions are competing for the grand prize of $1,000,000.
Bing's blog post announced that Bing Predicts has your back. By searching for information about the competition, you'll be greeted with a tab of team matchups, rankings, and a full schedule. You can even follow the Knockout to see who won that game that you happened to miss.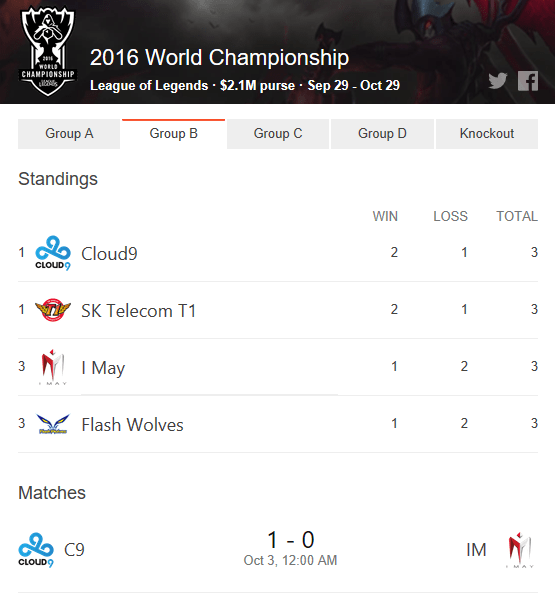 Of course, Bing Predicts takes it a step further and makes predictions towards who will win based on their past experiences and rankings. We've known Bing to be decently accurate in the field of football and reality shows. But with an average of 50-60% prediction towards the winner, it seems that even Bing might be a bit unsure on who to put its money on.
As the Worlds continues, it's sure to weed out the statistics towards a more accurate winner. With the championship games just starting last week and continuing onto the Finals at the end of October, the teams are just getting started.
Share This Post: