Bing Maps Version 8 web control (Bing Maps V8) has been in a code freeze for the past few months due to the holiday season. Now, the Bing Maps V8 SDK Fall Update ends the code freeze with some new features, bug fixes, and performance improvements.
In the new SDK Fall update, Bing Maps V8's Spatial Math module can now calculate a cardinal spline that can connect a defined set of locations.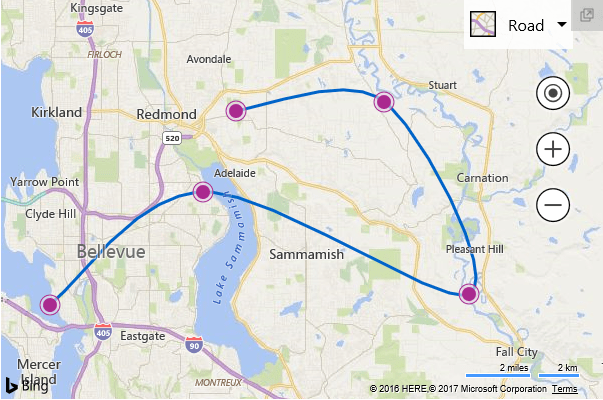 Other features in the Bing Maps V8 SDK Fall Update include:
The 2010 US Census Data is based on data from 4 different data sources, each containing census data based on a different type of geographical region; states, counties, ZCTA5 (Zip code tabulation area), and the 111th Congressional districts.
The complete list of features and improvements of this update (and previous updates) is listed on the Bing Maps V8 Web control What's New page on MSDN.
Share This Post: