Microsoft quietly updated its Bing search engine with a new "popular content" section. As noted by the folks at Search Engine Land, the "Popular Content" section is actually a box which appears when you search for certain brands like DropBox or Shutterstock.
It's not exactly clear when Microsoft started to roll out the feature, but "popular content" appears to be very similar to the hyperlinks which are already shown in a list when you run a search for popular websites such as Twitter, Facebook, or Google. The only difference, though, is that "popular content" results appear as a small box under search results, allowing you to scroll right and click through to see more content for the searched website.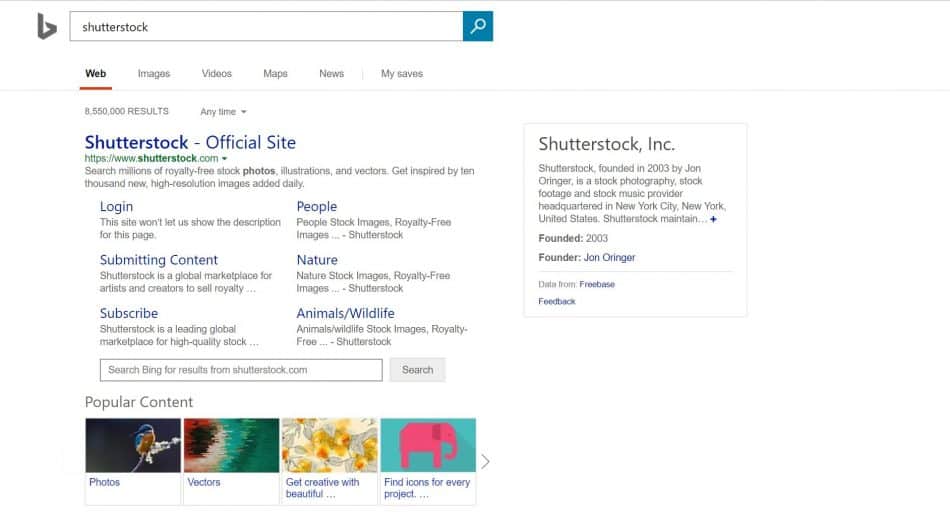 What are your thoughts on the new "popular content" feature? Do you find it useful or do you prefer the hyperlinks which are included in the search page? Let us know your thoughts in the comments below!
Share This Post: