Ballistic Mini Golf is a fun sports game for Windows 10 PC from Microlith Games, an independent game studio from Hungary.
A futuristic mini golf game set in a sci-fi universe, the game features hundreds of challenging holes, advanced ball customization, and multi-player game modes for up to four players.
The goal of the game is to complete each hole of a course using as few strokes as possible and score under par. The player with the lowest score at the end of the course wins. You can play solo, with your friends or with other players around the world.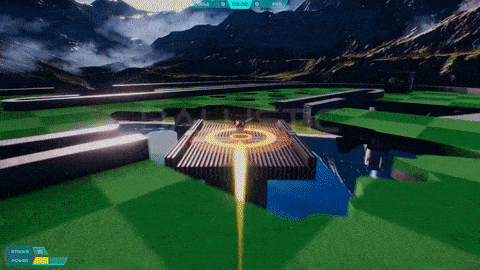 There's a wide variety of levels that consist of ramps, turns, tunnels, slopes, sand traps, portals, shortcuts, obstacles, special boosters, and moving elements. The game offers 153 holes in total in 10 atmospheric locations and there are game modes like Tournament, Hotseat, Splitscreen, Local Multiplayer, and Online Multiplayer.
Priced at $4.99 (discounted to $3.99 at the time of writing) and available both on Microsoft Store and over at Steam, Ballistic Mini Golf combines slick graphics with fine-tuned physics and is a fun game for all ages that packs in keyboard, mouse, controller, gamepad, and touch support.
[appbox windowsstore 9nrm7jslfzcl]
Share This Post: