If you've been debating on whether or not to get one of Microsoft's Surface Laptop 2 productivity devices, Amazon is running a sale on the device right now (via Laptop Mag). The online shopping giant is taking $100 off the $999 price of the base configuration of the device, which comes with an Intl Core i5 mobile processor with 8 GB RAM and a 128 GB solid state drive for just $899.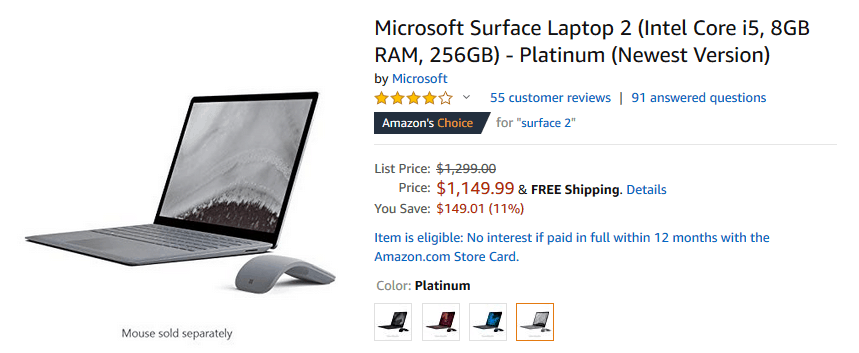 Of course, you can save more by ordering one of the models with more horse power. An additional $49 can be saved by doubling up on the SSD storage, which brings the sale price of this model to $1,150 as of the time of this writing. However, if the higher end Core i7 model with 16 GB of RAM sounds like it suits your work better, you can order the 512 GB model for just $1,999 ($200 off) or the terabyte unit for $2,493 ($206 off). Of course, these are for the platinum models as Amazon tends to charge varying prices depending on color choice.
Microsoft has always targeted its Surface devices for productivity users in mind, and the Laptop 2 devices are no exception. Even the base model includes ample specs for plenty of multitasking for most users. However it is lacking in connector ports, so some might need to get the Surface Dock to be able to really take advantage of the device.
Share This Post: