Activision is having a hard time of it recently, as fans of its Call of Duty franchise turn against the company over its continued questionable ethics when it comes to console exclusivity, micro-transactions, and paid DLC.
Call of Duty: Black Ops 3 is receiving a new map pack, Back in Black, but the map pack is to be made exclusive to Sony's PlayStation. In addition to this, to be able to obtain the map pack, it requires a pre-order of its next Call of Duty instalment, Black Ops 4.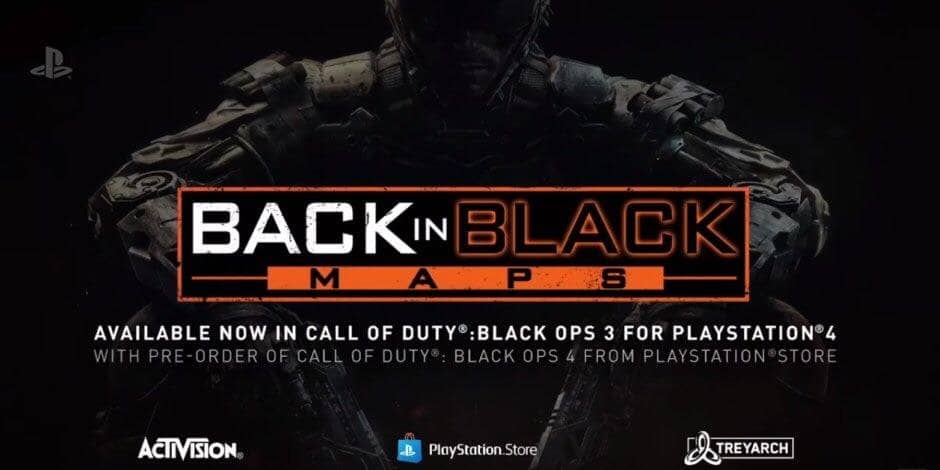 Fans of the franchise on other platforms, such as Xbox, are feeling left out as Sony's marketing deal with Activision continues to reach new heights, extending far beyond what previous Xbox deals have come to. Activision's efforts to pull more money out of its games through DLC, micro-transactions, and exclusivity deals, is causing concern amongst players, with many making their disagreement with the move known.
Reddit in particular is calling Activision out on its tactics:
I find it utterly despicable how greedy/scummy Activision are. There's a new map pack for BO3 and the only way to get it, is by preordering Black Ops 4(£60!) from the PS Store. Oh, and IT'S PS EXCLUSIVE ONLY! from xboxone
Let us know what you think to Activision's efforts to drive more money through the Call of Duty franchise in the comments below.
Share This Post: