Windows Task manager not responding? No problem, we've got the solution. But before that, let's quickly understand what a Task Manager is. A Task Manager is a system monitoring application that can help you with overseeing or managing your CPU resources. But for most people, it's just a way to end processes that have become unresponsive.
There are times, however, when your Task Manager might stop working. While there could be many reasons for this, here we'll focus on the best ways to fix your unresponsive Windows Task Manger.
Let's jump right in.
Task Manager Not Responding? Try These 4 Quick Fixes
Most of the time, problems with Windows 10 can be fixed with a simple restart. So, if your Task Manager has stopped working, give restart a try first. If this doesn't solve the issue, don't worry. Just follow the methods below and your Task Manger will be fixed by the end.
1. Run SFC Scan
System File Checker, or SFC for short, is a free tool created by Microsoft that can help you fix a myriad of corruption issues which occur on your Windows.
You'll have to use the command shell to access the SFC utility, though. To get started, go to the Start menu search bar, type command prompt and run the command prompt as an administrator.
On the command shell, type sfc /scannow and hit Enter. The tool will then look for all the problems on your system.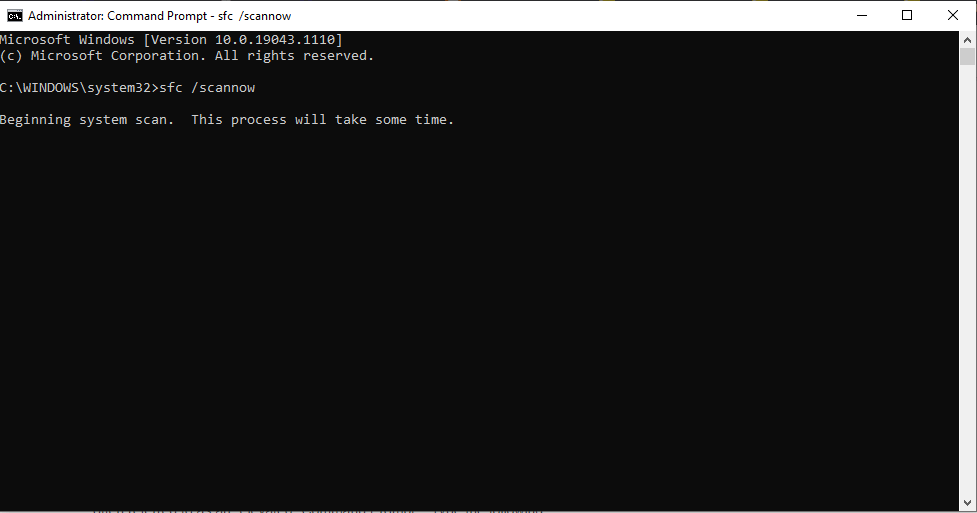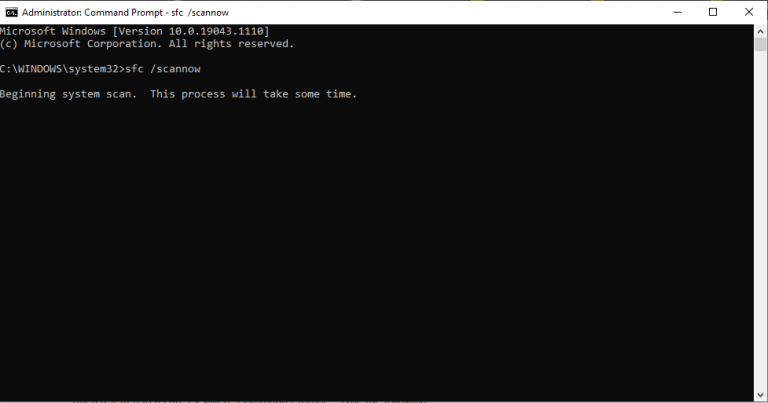 After the command has been executed, restart your PC for the changes to take effect. If it was a minor issue, it would've been solved by the SFC, and your Task Manager should be working once again.
2. Install the Latest Updates
If you think your Windows hasn't been updated for a while, give this method a go. Apart from patching up security loopholes, updates are a good way to fix bugs that crop up on Windows from time to time.
Go to Settings and select Update & Security. On the next window, click on Check for Updates.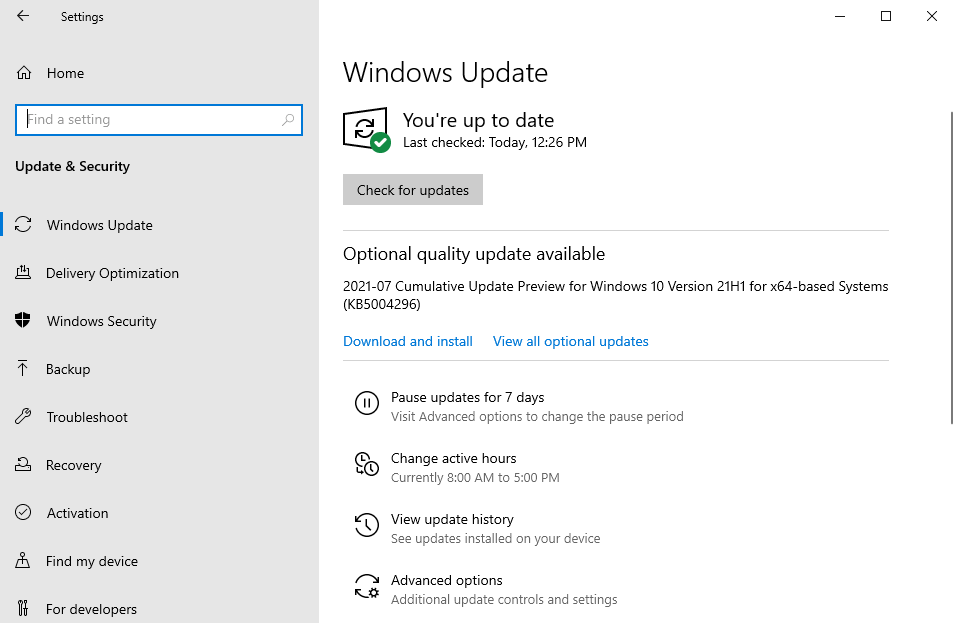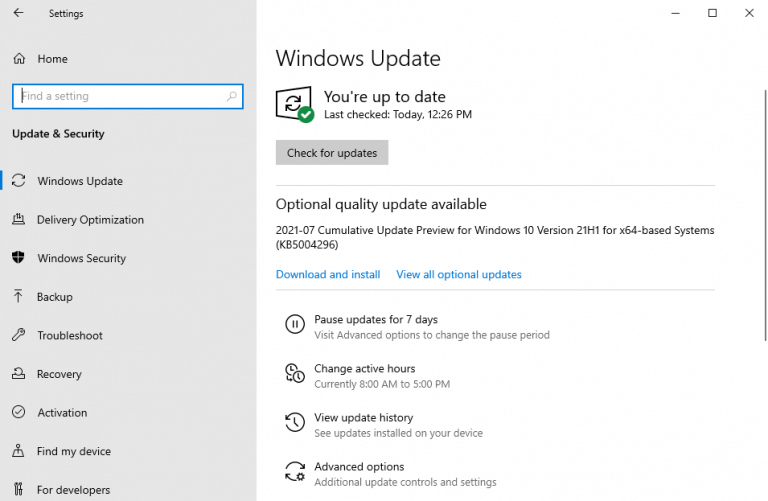 Your system will then check if new updates are available for your Windows computer. If your Task Manager was not responding due to some bugs caused by outdated code, this update should do the trick.
3. Use System Restore
System Restore is another one of those wonderful free tools offered by Microsoft, which you can use to fix your computer.
It works by taking your system back to an old state, where everything worked seamlessly. In the words of Microsoft itself, it does this by 'taking a "snapshot" of some system files and the Windows registry and saves them as Restore Points.'  Follow the steps below to get started:
Go to the Start menu search bar, type 'system restore' and select Create a restore point.
Under the System Protection tab, choose System Restore…
Click on Next and select a specific Restore Point that you want to restore.
Finally, click on Next > Finish, to complete the restoration.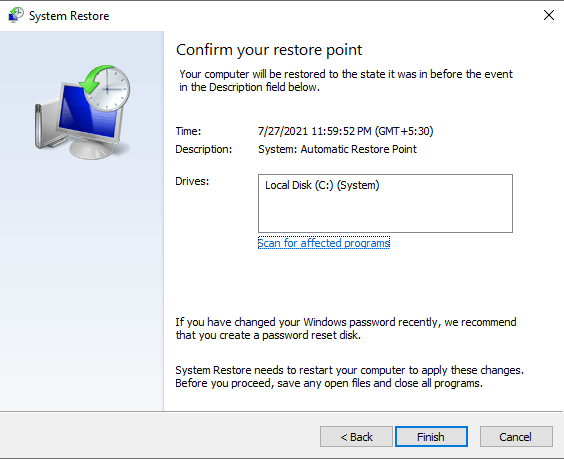 For Windows 10 operating systems, System Restore is turned off by default. So, you might not find a Restore Point if you've never enabled it before. Jump to the next method if that's the case, which includes Factory Reset, the 'all-pulverizer' of most, if not all, Windows errors.
4. Factory Reset Your Windows
Use this method as the last resort, after you've tried your hand at all other fixes. Factory Reset is a Windows feature that formats your PC's systems files and then installs a fresh copy of Windows operating system.
There are two ways you can go about a reset. You can either choose to keep your files intact and only delete the operating system, or you can format the whole computer.
We'd suggest you go with the latter. Save your important files on a flash drive, and format everything to start with a fresh system. This way you won't have to deal with any left-over malware later on, which might be hiding in your old files or documents.
To get started, go to the Start menu sear bar and type 'reset' and select the best match.
From there, click on Get Started > Remove everything.
Select Cloud installation if you want to go the online installation route. Otherwise, select Local reinstall.
Finally, click on Reset and begin the factory reset process.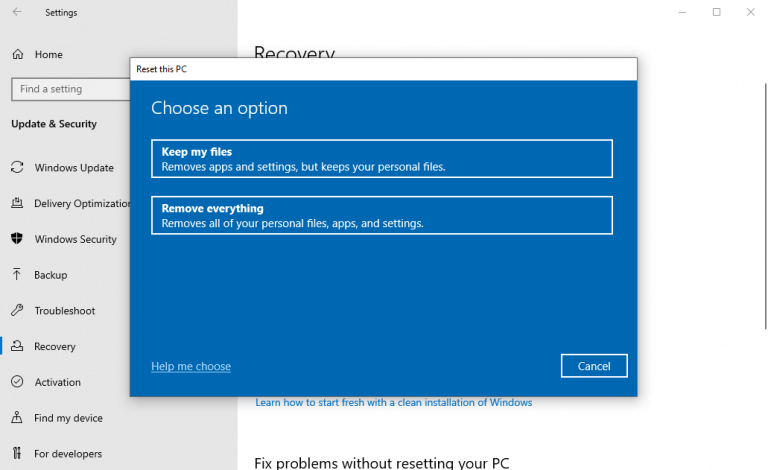 Your PC will be reset in a few minutes and the automatic installation of the new Windows will begin shortly. On a fresh Windows, you won't face any errors with your Windows Task Manager.
Task Manger Not Responding Error, Fixed
Task Manager is a remarkable tool. It comes in handy when your Windows is at its worst, and almost always rescues you from unresponsive tasks. But when the Task Manager itself becomes unresponsive, it can become a cause of concern.
Hopefully, one of the methods listed above helped you fix your PC's unresponsive Task Manager.
Share This Post: