Write protection helps you keep your data safe. In case of SD cards, it prevents new data from being written, modified, or erased. While this a handy feature, you might need to disable it when it has overstayed its use. Learn how you can do that easily in your SD card.
How to remove write protection on your SD card
You can easily disable the write protection in your SD card using one of these three methods laid down below. Let's start with the easiest method first, i.e., using the properties' dialog box.
1. SD Card Properties
Plug in the SD card in your PC. Then head to This PC and search for your SD card. Right-click on the SD card, and select Properties. Now look for the Write Protection tab or option in the Properties dialog box. If your SD card supports that option, you can quickly disable it from here itself.
2. Use the Command Prompt
Like in almost all Windows troubleshooting guides, you can use the Command prompt in this case as well. In the Cmd, you'll be using the Diskpart command, which helps you manage drivers, disks, partitions, and volumes on your PC.
You've to launch the Command prompt in an elevated mode for this. Here's how:
Go to the Start menu search bar, type in 'cmd,' and select the best match.
There, type in the following command and hit Enter:
Then type in list disk and select the SD card by the following command:
select disk #
From there, type in the following command and hit Enter again:
attributes disk clear readonly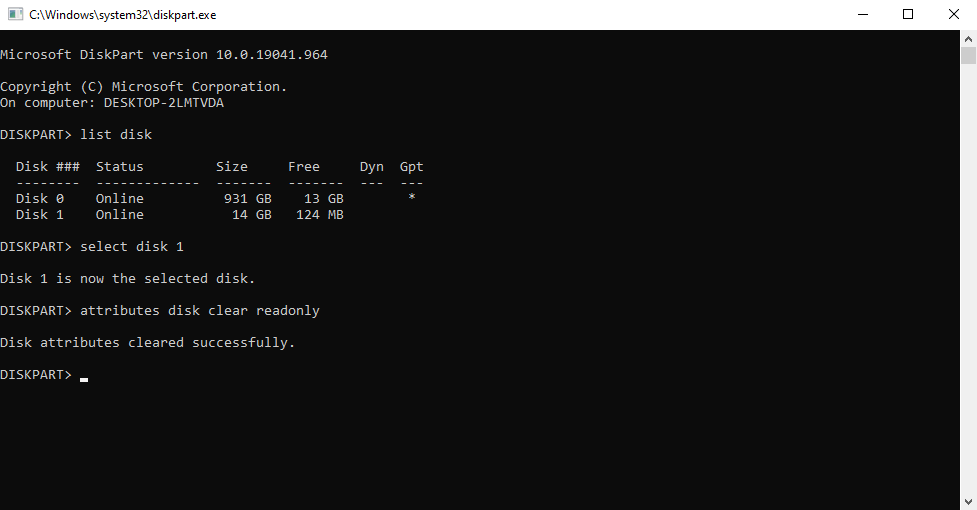 This will clear all the attributes on your SD card, and you'll be able to use the SD card freely again.
3. Edit the Registry
One of the methods from above should take care of the difficulties in almost all cases. But, if for some reason, it doesn't do the trick you can rely on the Registry Editor. Before you make any changes to the registry, though, make sure you've backed it up first. To get started, follow the steps below:
Click on Start, type in 'regedit,' and run the Registry Editor as an administrator.
Then head to the following path on your Registry Editor:
HKEY_LOCAL_MACHINE\SYSTEM\CurrentControlSet\Control\
Look for a folder called 'StorageDevicePolicies'. If there isn't, create one.
Now select the new folder StorageDevicePolicies folder, right-click on blank space in the right, and select New and choose the DWORD (32-bit) Value.
In the Value Name, enter 'WriteProtect' and click Enter.
At last, change the value data in DWORD from 0 to 1.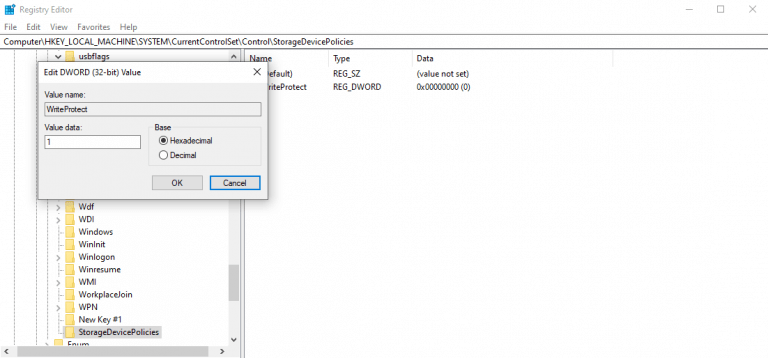 That's it, folks. The write protection should ideally be removed by the end of this.
Removing write protection from SD card
And that's how you can get rid of the write protection from your SD card. A write-protected SD card will keep anyone from tweaking anything on your card. Although a good feature in itself, it can become problematic when you want to add in new files or delete existing ones.
Share This Post: