You can update your Windows drivers without any difficulties, either manually or through the automatic update. But, before diving into the nitty-gritty of driver updates, let's quickly go over why you might want to bother with upgrades at all.
The driver updates on Windows 10, like other updates released by Microsoft, are a necessary wall against new malware, which pops up in the technology world time and again.
The second reason to keep your Windows drivers updated is to fix any bugs that arise on your machine, especially when installing and using new apps on your Windows.
With understanding the importance of drivers updates, let's now jump to the methods for updating them.
1. Update Drivers on Windows 10 With Device Manager
To manually update the Windows driver, you'll need to use the Device Manager. Follow the steps below to get started:
Type 'device manager' on Start menu search bar and click on the Device Manager.
Select the specific category of driver that you'd like to update.
Right-click on the driver, and select Update driver.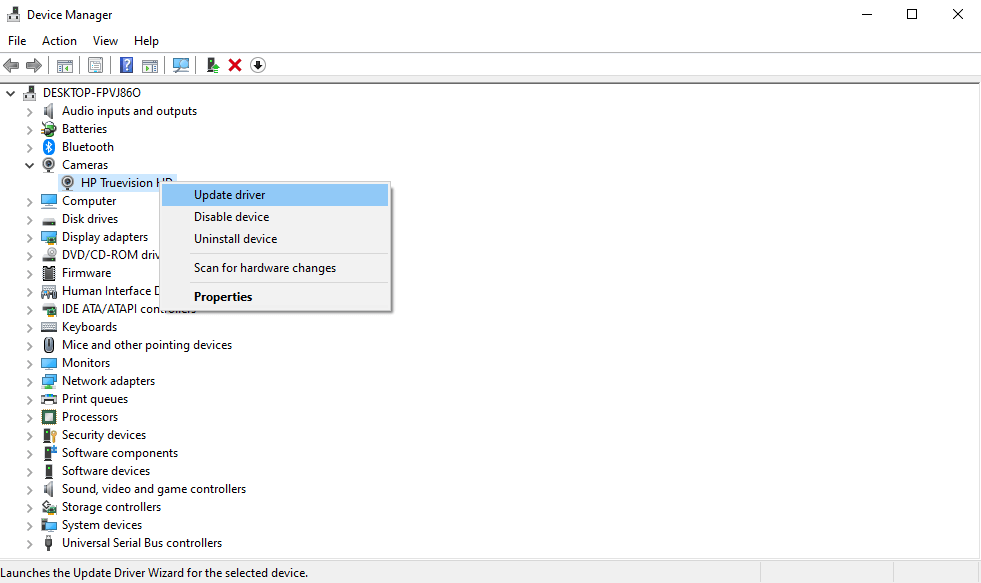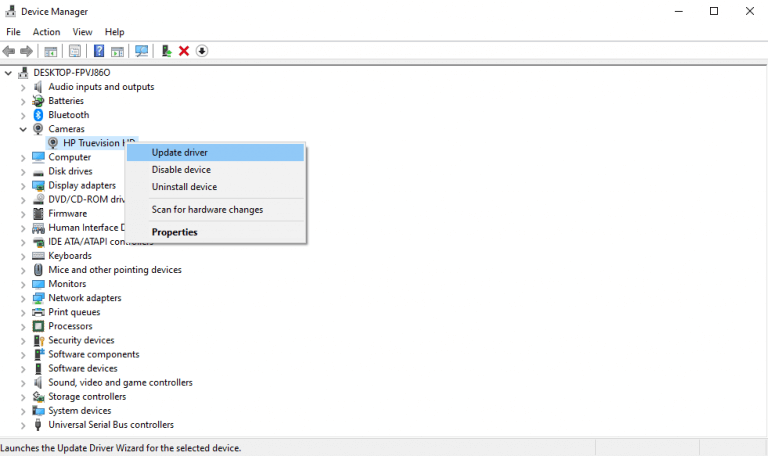 Next, select Search automatically for drivers  to go ahead with the update.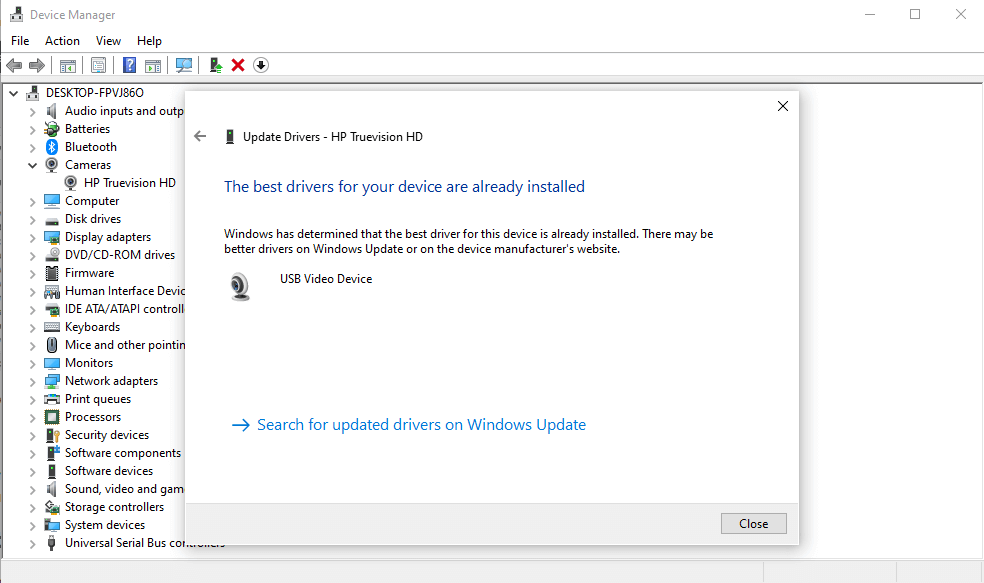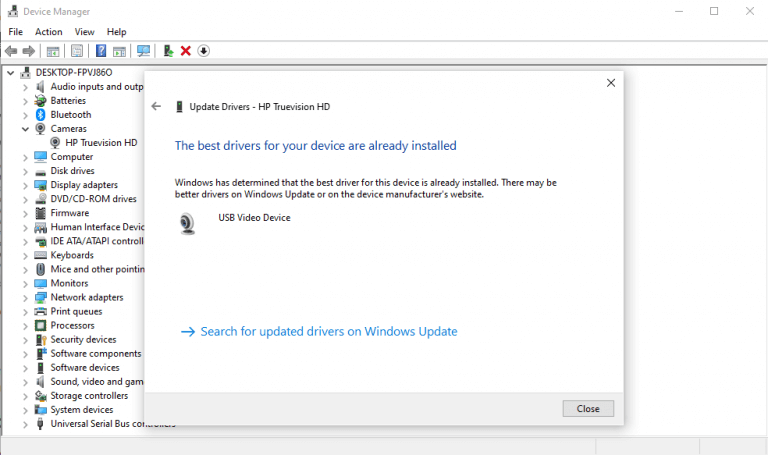 As you can see in my case, the best device drivers have already been installed and so, the Windows can't install anything new.
If your Windows finds new drivers, they will be updated in a few seconds. If, however, you are unable to find any new updates this way and, you're sure about the new drivers, then you can go to the manufacturer's website and look for an update from there, as we've done in the last method.
2. Update the Drivers Through Windows Update
Another approach to manually update your Windows drivers is through using Windows update. To get started, follow the steps below:
Open the Windows Settings.
Select Update & Security > Windows Update.
Now, click on View optional updates.
Navigate to the Driver updates tab.
Check the driver that you want to update and click on Download and install.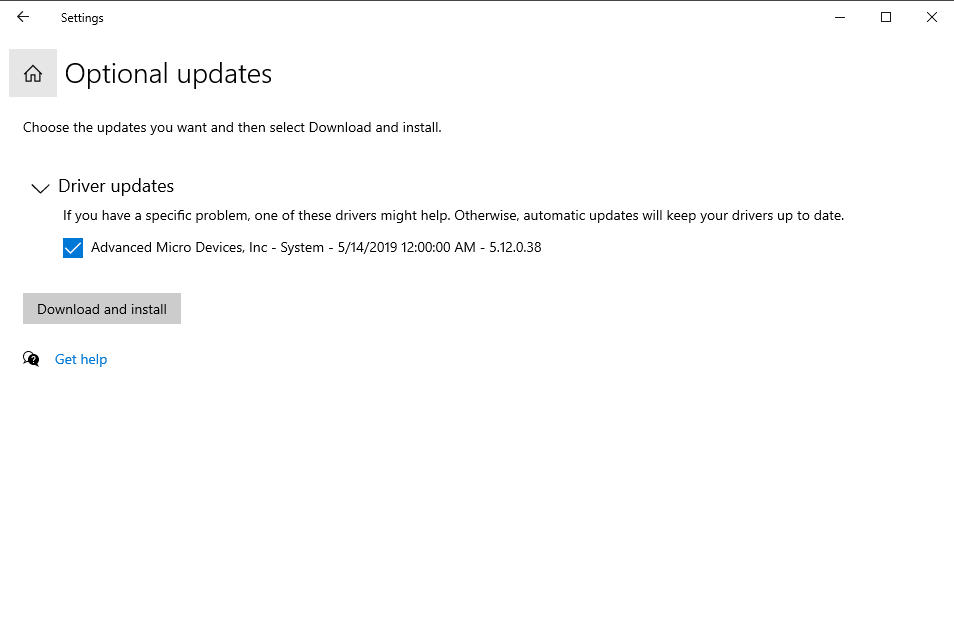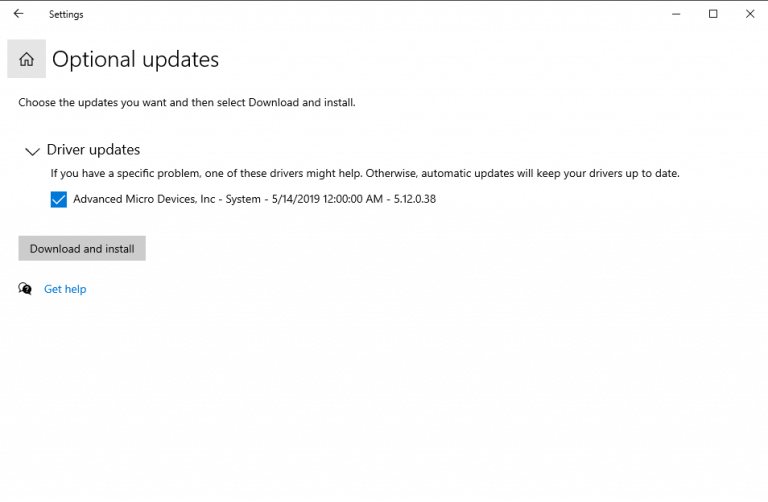 Your new driver updates will be installed in a few seconds with the help of Windows Update.
3. Update Device Drivers Through the Manufacturer's Website
Many times when there's a new update, it might take some time for it to arrive at Microsoft. On rare occasions, you might even have to wait for a good while. If that's the case with you too, then you can update your drivers directly through the manufacturer's website.
For instance, I am rolling with an HP laptop at present, and if I needed to update the drivers, I'll have to head to the drivers' section on HP's website. From there, the updates can be easily downloaded and installed.
Depending on the driver(s) that you want to update, all you have to do is go to the update's section of your manufacturer's website, and proceed with the download.
Keeping Your Drivers Updated on Windows 10
And that's how you can update your device drivers without any hassles. As we've said above, keeping your drivers updated is one of the sure fire ways to keep it protected from outside threats, as well as from random bugs. We hope you were able to update your drivers through one of these methods.
Share This Post: