How to scan a folder for threats using Windows Security
To scan a folder using Windows Security, right-click the folder and choose "Scan with Microsoft Defender…".
Applies to All Windows 10 Versions
Windows Security provides built-in security protections within Windows 10. Although normally best left to its own devices in the background, you might want to manually invoke Security's scanning from time-to-time.
The quickest way to scan the contents of a specific folder is to find the directory in File Explorer. Simply right-click and choose the "Scan with Microsoft Defender…" option from the context menu. Different versions of Windows 10 may display slightly different terminology, such as Windows Defender or Windows Security instead of Microsoft Defender.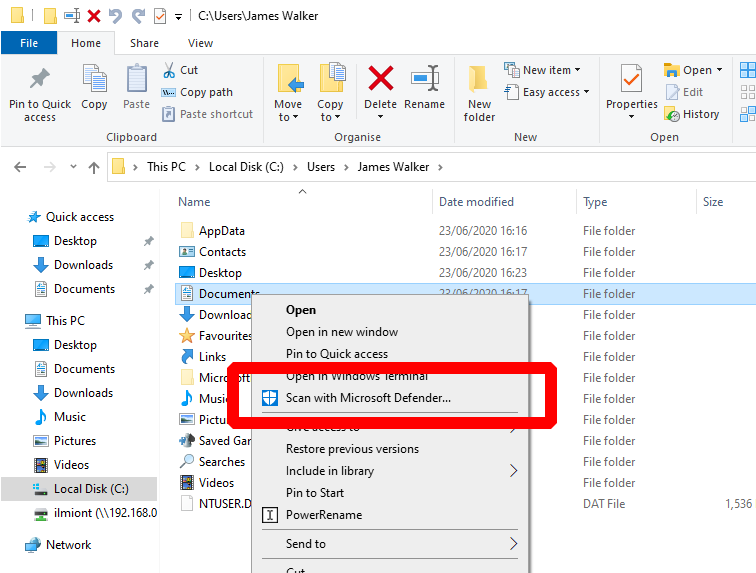 The Windows Security app will open and display the progress of the scan. This should only take a few seconds but might last much longer when scanning a large folder. The scan results will be displayed in the Security window and as a notification on your desktop, so you can keep working during the scan.
This right-click-and-scan is ideal when downloading files from the internet or accessing resources on a network share. You can also scan an individual file in the same way, right-clicking it in Explorer and selecting the "Scan with Microsoft Defender" context menu option.
Share This Post: